Florida Governor Ron DeSandis launched a new attack against him Donald Trumphis opponent for the Republican nomination for the 2024 presidential election, at the start of his campaign from Iowa.
Although O DeSandis he rarely mentioned his name Trump during his speech, he appeared less reserved later when taking questions from reporters.
His election rally DeSandis was held in an evangelical church in the city Des Moinesa not-so-veiled move to reach out to Christian voters, who had been won over by the 2016 Trump.
The crowd that had gathered was mainly made up of former Trump supporters, who are looking for an alternative, as a series of charges have been brought against the former president.
"We don't know what's going to happen with all these cases, so we want to keep our options open," said Martha Burts, who believes the DeSandis "loves America" ​​and "has the makings of a president."
Her husband also "does not consider reliable" the polls that show Trump far ahead of him DeSandis. "The election campaign still has a long way to go," he estimated, as reported by the Athenian-Macedonian News Agency.
"two terms"
Possibly in an attempt to reduce this polling gap, its governor Florida attacked the former president on a range of issues, including immigration, his policies during the covid pandemic and federal spending, saying he had drifted away from conservative principles during his tenure.
"Unfortunately, he's moved further to the left on some of these issues," he noted.
Without mentioning the millionaire's name Republican – in order not to alienate Trump's large electoral base – o DeSandis he estimated that the country should be ruled by someone "active" who will be able to rule for "two terms". Trump cannot do that, under the US Constitution, as he has already been president once.
THE Trumpwho according to polls is currently the favorite to win the anointing of Republicanshad recently attacked the 44-year-old DeSandis on how he handled the pandemic in Floridabecause he had resisted federal mandates to wear masks and get vaccinated.
The governor of Florida called his opponent's criticisms "unreal" and estimated that the Republicans they will support him.
"I think he's doing it in a way that will push voters to support me," he added.
"Hell, his whole family moved to Florida now that I'm governor," he said. DeSandis.
Trump is a resident Florida since he left him White House and some of his children also live in the state.
Tour
THE DeSandiswho launched his election campaign via Twitter last week, has now turned to more traditional media, embarking on a two-day tour of Iowa. Then it will go to New Hampshire and the South Carolina.
Trump is following him, as he will hold a campaign rally in Iowa on the day Mr DeSandis will be in New Hampshire, a sign that the battle for the Republican nomination is intensifying.
Iowa is a critical state for him DeSandisas it is one of the first where the primary elections will be held Republicans, on February. After all, the state's residents—mostly white, evangelical Christians—have come into conflict with Trump.
In 2016, Trump lost in Iowa to the senator Ted Cruzwho managed to attract a large part of Christian voters.
THE DeSandis he commented to reporters that he appreciates how he will win over a large portion of evangelical voters. "I've been known to stand up for what's right and I'm willing to take hits for it," he declared.
Source: News Beast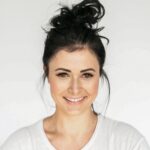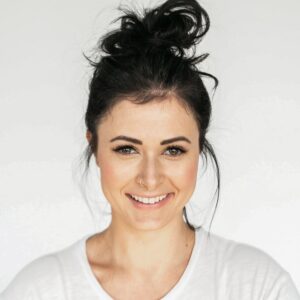 With 6 years of experience, I bring to the table captivating and informative writing in the world news category. My expertise covers a range of industries, including tourism, technology, forex and stocks. From brief social media posts to in-depth articles, I am dedicated to creating compelling content for various platforms.