Social criticism is raining down on the hospital practice of rooming-in, since a newborn died of suffocation in the hospital, after the mother – exhausted by postpartum fatigue – fell asleep after breastfeeding with the baby at her side and inadvertently covering it with her body. A story with details still to be clarified, but which has shaken public opinion, arousing great solidarity with a mother in difficulty who, due to responsibilities not yet ascertained, has lost her baby. Because falling asleep from "exhaustion" when breastfeeding a newborn has happened to practically everyone. And the worst could have happened to all of them. To avoid it, when you feel "in crisis" and in need of help, it is essential to be able to count on someone's support. What would seem to have been missing in the case of this mother, "forced" to Rooming indespite his plea for support.
But what exactly is the Rooming in and why is it recommended for breastfeeding mothers? "It literally means 'in the room' and it is a practice introduced on the basis of UNICEF and WHO models due to the numerous benefits that the closeness of mother and child provides immediately, during hospitalization", explains the midwife and health communicator Alessandra Bellasio.
Why is it adopted by so many Italian hospitals, what benefits does it bring?
«Rooming in was introduced as an opportunity for mother and baby to benefit from numerous scientifically proven benefits, such as lower levels of baby crying and better start of breastfeeding. Furthermore, this practice offers the mother the opportunity to test herself in caring for the baby before returning home, taking advantage of the supervision of specialized personnel. Because rooming in is a positive and enriching experience it should provide for the presence of the partner or another trusted person who can collaborate with the new mother in caring for the baby, providing assistance where necessary.
Should all women who have recently given birth take advantage of it, or are there cases in which it may not be practiced?
«The realities that offer the practice of rooming in they should offer an alternative where necessary, guaranteeing the temporary care of the child until the mother feels ready to take care of it. In fact, it can be assumed that this practice is beneficial when the new mother is in the physical and psychological conditions to take care of the childit may not happen, for example, after a long and difficult birth or after a cesarean section".
What happens if a mom shows criticism about it?
"It is essential to accept the criticisms of the new mother and do everything possible to restore her state of psychophysical well-being so that she can take care of herself and her baby in the best possible way".
Source: Vanity Fair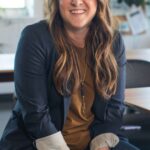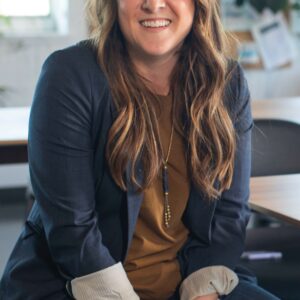 I'm Susan Karen, a professional writer and editor at World Stock Market. I specialize in Entertainment news, writing stories that keep readers informed on all the latest developments in the industry. With over five years of experience in creating engaging content and copywriting for various media outlets, I have grown to become an invaluable asset to any team.