Rosatom announced its readiness to take part in the electric vehicle production chain. Natalia Nikipelova, President of Rosatom Fuel Company TVEL, spoke about Rosatom's plans within the framework of the XII International Forum ATOMEXPO-2022.
The head of TVEL JSC said that Rosatom plans to join the production of key components for electric transport, primarily for passenger electric cars. She also noted that the company is open to cooperation with leading enterprises of the Russian automotive industry.
"The future of motor transport lies with electric vehicles, therefore, in order to stimulate the development of the Russian automotive industry, it is advisable to focus on electric transport, and not on the production of cars with internal combustion engines, which is catching up with the development. In addition, there are far fewer components in an electric car than in a traditional gasoline car. Thus, if market players and all interested parties join forces, we can not only preserve the Russian auto industry, but also give a powerful impetus to its development, as well as ensure the country's technological sovereignty in a strategically important industry. To do this, it is necessary that the manufacturers of all the necessary components clearly agree on the distribution of responsibility in the implementation of the common task and assume obligations," said Natalia Nikipelova.
Already, Rosatom enterprises are ready to produce up to 60% of all components for electric vehicles. Among them are batteries, localized electric motors, rare-earth alloy magnets (including REM raw materials), microelement base, polymeric and composite materials. At the moment, Rosatom produces lithium-ion traction batteries for electric vehicles, and by 2025 it is planned to put into operation a new plant in the Kaliningrad region, designed to produce traction batteries for 50 thousand electric vehicles annually (4 GWh per year).
In addition to the production of components for electric vehicles, Rosatom proposes to give a "second life" to used traction batteries. After being used in electric cars, they can be used in stationary energy storage systems, in particular, in a network of charging stations.
Earlier, the head of Rosatom, Alexei Likhachev, told reporters that the corporation would take part in the creation of a new Russian electric vehicle, Atom, the first functional prototype of which was promised to be shown as early as next year. Recall that Kama, founded by the head of KamAZ, Sergey Kogogin and businessman Rubenov Vardanyan, is developing it.
Source: Trash Box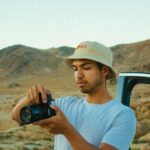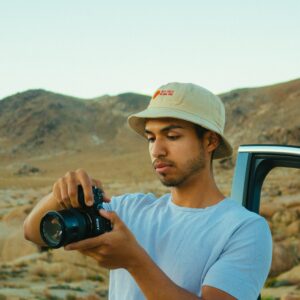 Charles Grill is a tech-savvy writer with over 3 years of experience in the field. He writes on a variety of technology-related topics and has a strong focus on the latest advancements in the industry. He is connected with several online news websites and is currently contributing to a technology-focused platform.