ROSBANK Online application Is your personal mobile banker. Service 24/7, no breaks and days off. Wherever you are – be it Moscow, St. Petersburg or any other place in Russia or the world – in order to use Rosbank's mobile bank, you only need a mobile phone and an Internet connection.
With ROSBANK Online you can:
Make fast interbank and intrabank money transfers in foreign currency or rubles, from cards of any banks to cards of any banks. At the same time, transfers to the Rosbank card are carried out without commission.
Pay taxes, budgetary charges and fines. Thanks to automatic notifications about charges, you will not miss a single payment!
Connect auto payment – automatic recurring payments using templates. Now you will never forget to transfer the rent, top up your phone balance or put money into the account of your family and friends.
Pay for utilities (housing and communal services), Internet, mobile communications, and other services of more than 1,900 provider companies
Pay for purchases using the Google Pay contactless payment method by linking your Visa or MasterCard to your Android mobile phone
Open a deposit on the most favorable terms, at a higher percentage than in a bank branch
Convert funds from one currency to another between your accounts
Top up account Qiwi, WebMoney or any other electronic wallet
Transfer funds from a personal account to any other current account
Open, replenish and close a deposit
Cancel the prolongation of the deposit without visiting bank branches
Make payments on loans issued by Rosbank
Transfer funds to the loan repayment account in DeltaCredit Bank and Rusfinance Bank with a commission of 0%
Make contractual payments
Implement urgent reviews of transfers in rubles
Find out the balance of the bank card and the balance of funds on the accounts
Receive information and statements on loans – refresh in memory the terms and dates of payments, as well as the amount of current debt
Read information on deposits – amounts, interest rates, expiration dates
Get a debit, credit card or account statement for the desired period of time
Request money transfer documents
Change the main account of the card, as well as leave a request for the issue of an additional card to the account
Apply for a loan, credit card, loan, installments
Quickly find the nearest bank branches, payment terminals and ATMs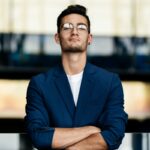 Donald-43Westbrook, a distinguished contributor at worldstockmarket, is celebrated for his exceptional prowess in article writing. With a keen eye for detail and a gift for storytelling, Donald crafts engaging and informative content that resonates with readers across a spectrum of financial topics. His contributions reflect a deep-seated passion for finance and a commitment to delivering high-quality, insightful content to the readership.