Russia and China are not creating a military alliance and cooperation between their armed forces is "transparent", President Vladimir Putin said in remarks broadcast on Sunday, days after he received Chinese leader Xi Jinping in the Kremlin.
Putin and Xi professed friendship and pledged closer ties, including in the military sphere, during their March 20-21 summit, as Russia struggles to make battlefield gains in what it calls a "special military operation" in Ukraine.
"We are not creating any military alliance with China," Putin said on state television. "Yes, we have cooperation in the sphere of technical-military interaction. We are not hiding it.
"Everything is transparent, there is nothing secret."
China and Russia signed a "no-limits" partnership agreement in early 2022, just weeks before Putin sent tens of thousands of troops to Ukraine. Beijing refrained from criticizing Putin's decision and released a peace plan for Ukraine.
The West has rejected his proposals as it sees them as a ploy to buy more time for Putin to rebuild his forces in Ukraine.
Washington recently said it fears Beijing could arm Russia, something China denies.
In his televised remarks, Putin dismissed suggestions that Moscow's increased ties with Beijing in areas such as energy and finance meant that Russia was becoming overly dependent on China, saying those were the views of "envious people".
"For decades, many have wanted to turn China against the Soviet Union and Russia, and vice versa," he said. "We understand the world we live in. We really value our mutual relationships and the level they have reached in recent years."
'Global NATO'
Putin has also accused the United States and NATO of trying to build a new global "axis" that he says bears some resemblance to the World War II alliance between Nazi Germany, Fascist Italy and Imperial Japan.
Putin has named Australia, New Zealand and South Korea as in line to join a "global NATO" and has referenced a defense deal signed by Britain and Japan earlier this year.
"That's why Western analysts… are talking about the West starting to build a new axis similar to the one created in the 1930s by the fascist regimes in Germany and Italy and militaristic Japan," he said.
NATO Secretary General Jens Stoltenberg visited Japan and South Korea this year and highlighted the importance of the Atlantic alliance working closely with partners in the Indo-Pacific region. He also spoke about rising tensions between the West and China and called for more military support for Ukraine.
Putin has described Russia's actions in Ukraine as a defensive reaction against a hostile and aggressive West, drawing parallels with Moscow's fight against invading Nazi German forces during World War II.
Kiev and its Western allies reject such suggestions as preposterous, saying Moscow is trying to seize territory and undermine Ukraine's ability to function as an independent state.
Ukraine says there can be no peace talks until all Russian forces withdraw from its territory. Russia says Ukraine must come to terms with the loss of swaths of territory that Moscow claims it has annexed.
Putin's comments came a day after he announced that Russia would deploy tactical nuclear weapons in Belarus, in an apparent warning to NATO about its military support for Ukraine.
(Written by Alexander Marrow and Gareth Jones; Editing by Louise Heavens, Frances Kerry and Hugh Lawson)
Source: CNN Brasil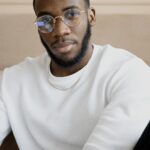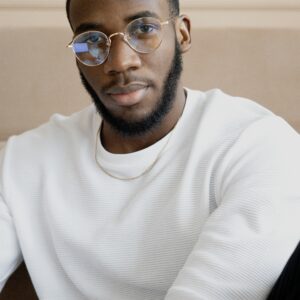 Bruce Belcher is a seasoned author with over 5 years of experience in world news. He writes for online news websites and provides in-depth analysis on the world stock market. Bruce is known for his insightful perspectives and commitment to keeping the public informed.