Russian MPs today voted on amendments that significantly expand the scope of a law that prohibits LGBTI+ "propaganda".in the context of the Kremlin's conservative turn accompanying its military attack on Ukraine.
"The promotion of non-traditional sexual relations is prohibited (…) This solution will protect our children and the future of this country from the rubbish spread by the United States and European countries," said the statement by the speaker of the Russian Duma, Vyacheslav Volodin.
The new law is an expanded version of a reprehensible 2013 law that banned LGBTI+ "propaganda" to minors and under its new version now forbids her "promotion of non-traditional sexual relations" to every audience, in the media, on the Internet, in books and in movies.
The vast scope of the law, as well as the unlimited possibilities of its interpretation, create fears for reinforcement of repression of the LGBTI+ community in Russia, where it is discriminated against anyway. "The promotion of non-traditional sexual relations is prohibited (…) A ban on the promotion of pedophilia and adultery has also been introduced," Volodin's statement reads. "The fines for offenders will amount to 10 million rubles" (160,000 euros), it is clarified, broadcasts the APE – MEB.
To become law, the text of the Russian Duma must be ratified by the Upper House, the Federation Council, and signed by Vladimir Putin, steps that are nothing more than formalities for the Russian regime. The adoption of the new law is a new page in the long-standing crackdown on the LGBTI+ community, with the Kremlin appearing as a defender of "traditional" values ​​against the "decadent" West.
At the time of the war in Ukraine, the law is described as a means to "defend" Russia against an attack by Western countries against the authorities.
This law "will protect the our children and the future of this country from the evils that the United States and the European countries. We have our own traditions and values," Vyacheslav Volodin said.
Apart from members of the LGBTI+ community, the new law worries the world of cinema and literature, who fear the strengthening of censorship, which is already strong. For example, Vladimir Nabokov's iconic novel Lolita can be banned.
The sale of goods containing prohibited information" will now be prohibited and, accordingly, "films which "promote" "non-traditional" relationships they will not receive a traffic permit," according to the Duma's official website.
Source: News Beast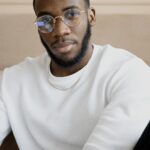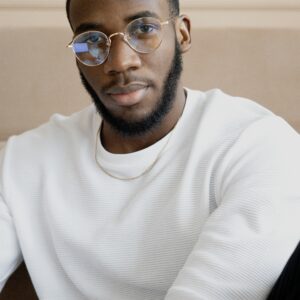 Bruce Belcher is a seasoned author with over 5 years of experience in world news. He writes for online news websites and provides in-depth analysis on the world stock market. Bruce is known for his insightful perspectives and commitment to keeping the public informed.