- Article Top Advertisement -
The information publication Izvestia, citing its sources, today, January 17, reported that Russian engineers from MSTU. N.E. Bauman managed to develop the latest unmanned vehicle that allows you to launch ultra-light research rockets. So far, the drone is in the prototype stage, but it is likely that a production model will also be presented in the foreseeable future. The main task of research rockets launched from UAVs is to collect information about the Earth's surface and the state of the atmosphere, and the ability to launch ultralight rockets from a drone makes it possible to abandon the use of special sites and ranges, which will significantly reduce the cost of the launch procedure.
"The UAV will be made according to the aerodynamic configuration with an integrated load-bearing and straight trapezoidal wing of short length. This scheme was chosen to achieve the maximum speed and speed of lifting the aircraft. The wings have small bends at the ends," explained Alexander Popov, senior lecturer at Moscow State Technical University. N.E. Bauman.
Experts said that the prototype of the newest drone will be launched in the spring of this year, but experts at this stage doubt the effectiveness of the solution due to the rather low payload of ultralight missiles available for launch from an unmanned aerial vehicle. However, the project developers are confident that even with some restrictions, these research rockets will be able to perform important research work, while saving impressive funds due to more practical operating conditions. This is, of course, much cheaper than the study of the atmosphere and the surface of the planet using space satellites.
Images from the information publication "Izvestia"
- Article Inline Advertisement 1-
Ultralight rockets also cope with the task – for this they are launched to a fairly low altitude (relatively), after which they collect the necessary information about the Earth's surface or the state of the atmosphere for several minutes. At the end of the flight, this rocket falls into a pre-prepared location. Experts note that these missiles are not intended for operation in space, so in terms of design they are much simpler and, of course, cheaper, while the drone itself is reusable. And for research that needs to be done constantly and methodically, the issue of cost plays a crucial role.
Source: Trash Box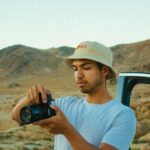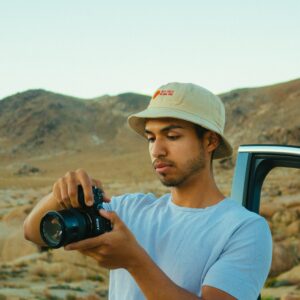 Charles Grill is a tech-savvy writer with over 3 years of experience in the field. He writes on a variety of technology-related topics and has a strong focus on the latest advancements in the industry. He is connected with several online news websites and is currently contributing to a technology-focused platform.
- Article Bottom Advertisement -