By Ariel Cohen
The war in Ukraine forces Russia to reach out to rogue states: Belarus, Iran, North Korea and Venezuela, among others. This is probably not the multipolar world envisioned by Vladimir Putin, and before him by "geopolitical mastermind" Yevgeny Primakov – but that's how it is.
The Russian president met his Iranian and Turkish counterparts, Ebrahim Raisi and Tayyip Erdogan, in Tehran on July 19. On their agenda: energy policy, maritime security and Syria. Many are portraying the highly publicized meeting as a convergence of anti-Western leaders challenging the international system. In the most tangible results, Russia and Iran seem to be opening a channel of cooperation, since the Iranian leader praised Putin for the invasion of Ukraine.
The timing of their meeting to discuss Erdogan's threats of a new offensive in northern Syria against Kurdish fighters, and in the wake of Joe Biden's visit to Saudi Arabia, suggests maximalist plans, not high-quality strategy. Russia also announced the purchase of 1,000 Iranians, a humiliating step for the country that once pioneered the development of unmanned aerial vehicles.
There were also disagreements at the tripartite meeting. Iran reprimanded Turkey for its policy in Syria, and Raishi unabashedly sided with Russia – something Turkey didn't like or even support. This choice caused the severance of diplomatic relations between Kiev and Tehran. In short, we would say that the picture did not resemble a Summit between allies, but a gathering of quirky friends.
Nevertheless, Iran and Russia are in the process of expanding their cooperation and are trying to coordinate to this end, despite the difficulties. Putin and Raisi announced the conclusion of an agreement between Gazprom and the National Iranian Oil Company. Finding support in Russian investments, Iran has the potential to emerge as a major natural gas producer in the Middle East, but also globally. The plan would see Iran buy natural gas from Russia and sell its own to countries in the region, helping to undermine Western sanctions imposed on both states.
Russia and Iran may be moving down the path of energy cooperation, but they also maintain divergent interests. The temptation to undercut the competitor to undermine oil prices is here – especially in wartime. The Moscow-Tehran partnership has fissures from the start: one is trying to undercut the other and capture the vital Chinese market. Russia is looking for alternative buyers for its oil, and this shift is hurting one of its closest allies. Tragic irony: while Russia will become increasingly dependent on Asian and Middle Eastern markets, Iran may have to turn to the West to maintain desirable levels of exports.
Russian-Iranian cooperation is hitting roadblocks as Moscow tries to balance its bilateral relations with Riyadh, Damascus and Tehran and its desire to use Iran as a bludgeon to dismantle Western interests. Russia and Saudi Arabia's OPEC+ cooperation is mutually beneficial – and will continue to be a major shaper of global oil supply – even as it hurts Iran's interests.
During the war in Ukraine, Russian exports of fuel oil for power generation in Saudi Arabia increased and freed up more Saudi crude for export (as requested by the US). With the balance of power in the Middle East shifting, the US-Saudi alliance faltering and the Saudi-Iranian rivalry at an "all-time high", Moscow-Riyadh relations threaten Tehran.
The current geopolitical tension combined with the two countries' cooperation in the fields of politics and security give Russia and Iran an incentive to maintain close ties, even as they remain rivals in the commodity market. Although there have been disagreements on energy policy, Russia's commitment to build two new nuclear reactors at the Bushehr plant by the end of 2021, combined with technical assistance provided to Iranian nuclear engineers and scientists, shows that Moscow is seeking to continue its cooperation with Tehran in the strategic field of nuclear energy. The necessary assistance for the development of Iranian infrastructure, including the creation of a pipeline to Pakistan, has been secured through Russia's Gazprom.
The war in Ukraine and Western sanctions against Russia are pushing Moscow and Tehran into greater military, nuclear and fossil fuel energy cooperation.
The two states are already allies, with identical geopolitical goals. Russia is Iran's only source of nuclear technology. Russia is Iran's main supplier of advanced conventional weapons, including ballistic missile technology as well as chemical and biological warfare programs. In addition, Russian plans to supply Iranian military drones for use in Ukraine show that the two countries are seeking to expand their security cooperation.
The de facto Russian-Iranian alliance is already here – but not fully established. And it will not be established until Moscow and Tehran can cooperate in an energy market where they are currently competitors. The West must do everything in its power to prevent the alignment of energy interests between Russia and Iran.
* The Russia-Iran experiment to "ostracize" the dollar
* Russia and Iran "bake" an exchange of Su-35 fighters with drones
Source: Capital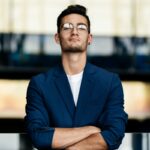 Donald-43Westbrook, a distinguished contributor at worldstockmarket, is celebrated for his exceptional prowess in article writing. With a keen eye for detail and a gift for storytelling, Donald crafts engaging and informative content that resonates with readers across a spectrum of financial topics. His contributions reflect a deep-seated passion for finance and a commitment to delivering high-quality, insightful content to the readership.