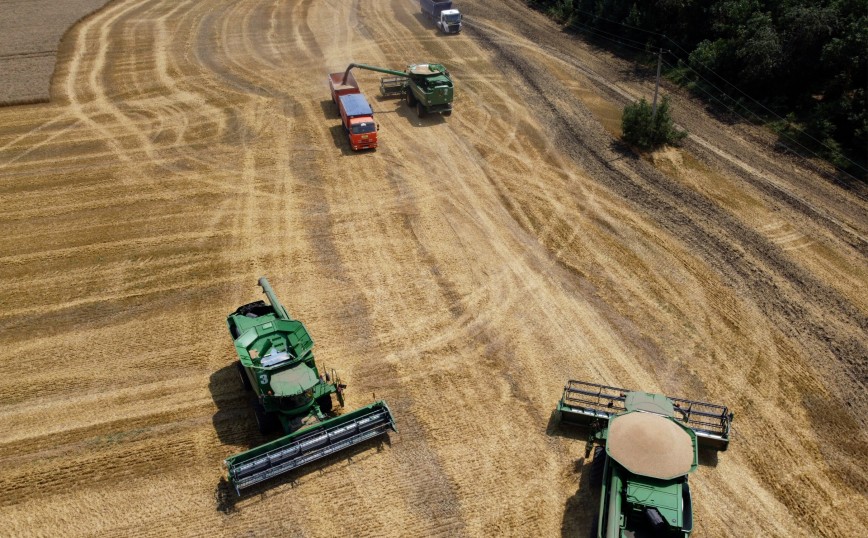 THE Russia Insists on banning grain exports from Black Sea ports and stresses that if the West wants to stop food crisisshould reconsider the sanctions imposed on Moscow for him war in Ukraine.
Reuters reports that Russian Deputy Foreign Minister Andrei Rudenko stated that "you should not appeal only to the Russian Federationbut also to examine in depth all the causes that caused the current food crisis and, above all, These are the sanctions imposed on Russia from the US and the EU intervening in the smooth free trade, which includes foods such as wheat, fertilizers and more. "
Earlier, the head of the United Nations World Food Program, David Beasleyappealed to Russian President Vladimir Putin, saying: "If you have any heart, please open these ports."
According to the Athenian News Agency, the World Food Program feeds about 125 million people and buys 50% of its grain from Ukraine. At the same time, Russia and Ukraine together account for almost a third of the world's wheat supplies. Ukraine is also important exporter of maize, barley, sunflower oil and rapeseed oilwhile Russia and Belarus – Moscow's ally in its invasion of Ukraine – which has been sanctioned – account for more than 40% of world exports of the potash nutrient crop.
Source: News Beast