His forehead war in Ukraine may leaning so far on her part of Russia – based on Western analysts – due to its stagnation, however, sanctions, the Wagner mutiny and the Ukrainian counter-offensive create a deficit in troops.
Moscow in an attempt to avoid a new general conscription, is circulating a new propaganda advertisingwhich promises houses and riches, which are in her neighboring country.
The Business Insider in an article signed by Katherine Tangalakis-Lippert, reports that in the 45-second video, two soldiers are seen fighting on the front lines. "Do you know where the Pechersk hills are in Kiev?", one asks to get the answer "it's in the city center, my aunt lives there. It's a cool area. Why are you asking me;".
"I have a dream. I want to buy a flat there. When the war is over and we retake Kiev, I will move my family there", emphasizes the first soldier, and then the following phrase is displayed in large letters: "Choose the city of your dreams".
"Dressing in khakis gives you masculinity"
THE Brendan Cole writes in Newsweek that it is not the first time that Russia uses propaganda video to recruit soldiers. On the contrary, the whole country has been filled with advertisements since the beginning of the war urging the male population to join the army.
Characteristics, in April the Russian Ministry of Defense a video is circulating, which states: "You can do various daily choressuch as a store clerk or taxi driver. But is this really your strength? Or are you finally… a man?». "Dressing in khakis gives you masculinity and more," he then notes and emphasizes that "only if you join the army are you a real man."
The calm before the storm?
Western analysts believe that the Russia is facing a shortage of soldiersnot because of population – it has 143 million people – but because no one is willing to fight, or if they are, they don't have the necessary experience. In fact, they emphasize that the problem is intensifying after the Wagner mutiny and the purges in the mercenary ranks.
However, others are more skeptical of heavy recruiting efforts and they consider that the Kremlin can find a lively potential at any time, citing as an example the successful mobilization that Putin did not long ago and in a short period of time. So, they believe that Russia wants as many people as possible to enlist voluntarily, so that there is no new conscription and reactions erupt.
Also, analysts are working on one ominous scenario about the war in Ukraine, which only the future can confirm or deny. The last time a Russian propaganda video promoting conscription made a splash outside of Russia, it was only a short time before the Ukrainian counteroffensive erupted. Now, as well it's autumn and winter is comingthe Ukrainian military operations will be reduced.
Logic dictates that something like this will happen on the Russian side as wellbut given the ongoing war of attrition and the shortages Ukraine will face in animate and inanimate material, it is possible that Russia is preparing for an attack in the next period of time. This scenario remains extreme so farbut some fear that the conflicts may intensify in the coming months and that the Moscow begins to take its measures.
Source: News Beast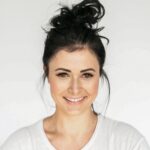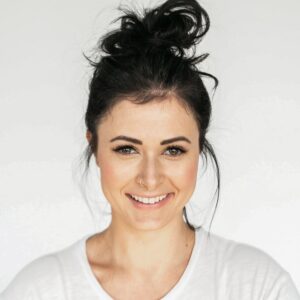 With 6 years of experience, I bring to the table captivating and informative writing in the world news category. My expertise covers a range of industries, including tourism, technology, forex and stocks. From brief social media posts to in-depth articles, I am dedicated to creating compelling content for various platforms.