Ukrainian President Volodymyr Zelensky said on Friday that Russia must "bear responsibility" for the "terrorist act" at Ukraine's military-captured Zaporizhia nuclear power plant, which has been the target of strikes blamed on each other by Kyiv and Moscow. .
"Today the occupiers created another extremely dangerous situation for all of Europe: they twice hit the Zaporizhia nuclear power plant, the largest on our continent," Zelensky said in his daily address.
"Any bombing of this site is a shameless crime, an act of terrorism. Russia must be held accountable for the very fact that it poses a threat to a nuclear power plant," he continued.
Kyiv and Moscow accuse each other of strikes near a nuclear reactor at the Zaporizhia power plant in southern Ukraine.
A high voltage line was damaged in this attack, causing one of the reactors of the nuclear power plant to shut down.
The International Atomic Energy Agency (IAEA) said on Tuesday that the situation is "unstable" at the Zaporizhia power plant and is becoming "increasingly dangerous by the day".
When the plant was seized in March, the Russian military had opened fire on buildings at the site, risking a major nuclear accident.
Moscow accuses Ukraine of 'nuclear terrorism'
Russia on Friday denied responsibility for strikes near a nuclear reactor in Zaporizhia, Ukraine, accusing the regime of Ukrainian President Volodymyr Zelensky of "nuclear terrorism".
"Ukrainian armed formations carried out three artillery strikes against the territory of the Zaporizhia nuclear power plant and the city of Engorkondar," the Russian military said in a statement, calling on "international organizations to condemn the criminal actions of the Zelenskyi regime that carries out acts of nuclear terrorism."
Earlier in the day, the Russian administration in the occupied Ukrainian city of Engerkondar announced that power lines at the Zaporizhia nuclear power plant had been cut by a Ukrainian artillery attack, according to Russian media.
The Interfax news agency, citing the city's administration, reported that a fire had broken out at the plant's premises and that the electricity required for the safe operation of the reactors had been cut off.
With information from AMPE
Source: Capital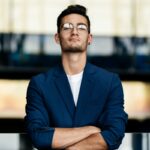 Donald-43Westbrook, a distinguished contributor at worldstockmarket, is celebrated for his exceptional prowess in article writing. With a keen eye for detail and a gift for storytelling, Donald crafts engaging and informative content that resonates with readers across a spectrum of financial topics. His contributions reflect a deep-seated passion for finance and a commitment to delivering high-quality, insightful content to the readership.