THE Russia call her Turkey na refrain from a full-scale ground attack on Syriasenior Russian negotiator Alexander Lavrentiev said today, because such actions could cause escalation of violence.
"We hope that our arguments will be heard in Ankara and that other ways of solving the problem will be found," he said, after a new round of talks on Syria with Turkish and Iranian delegations in Kazakhstan.
Lavrentiev said that the United States is on a "disastrous" course in northeastern Syria and that the resolution of the Kurdish issue would be an important factor in stabilizing the situation in the region.
Russia, Turkey and Iran pledged in a joint statement issued after the talks to further resist "separatist plans aimed at undermining Syria's sovereignty and territorial integrity and threatening the national security of neighboring countries, through cross-border attacks and intrusions." .
Meanwhile, one Kurdish fighter was killed and three others were wounded today to drone attack by the Turkish military against a Russian base in northeastern Syriaa Kurdish forces official said.
Turkey has been holding since Sunday series of airstrikes in Syria and Iraq against Kurdish fighters belonging to "terrorist" organizations, according to Ankara.
The victims, according to APE-MPE, are members of the Syrian Democratic Forces (SDF, a coalition with a main component of the Kurds) who have a position at the Russian base, located in Hasaka province, SDF official Farhad Sami explained.
According to the Syrian Observatory for Human Rights, a British-based NGO with a wide network of imgs in war-torn Syria, a Russian soldier was also injured.
At the moment there is no reaction from the Russian side.
The Russian military has been involved in the Syrian conflict since 2015 on the side of Bashar al-Assad's regime.
Initially based in the western part of the country, it has also been deployed in late 2019, following an agreement with Turkey, in the northeast, where the Kurds have established an autonomous administration. The aim was to form a neutral zone between Turkey and the Kurdish fighters.
For their part, American soldiers have been on Syrian soil since 2014 as part of an international coalition supporting Kurdish forces in their fight against jihadists.
The SDF was at the forefront of the battle against the Islamic State group that was driven from its strongholds in Syria in 2019.
Always in Hasaka province, Turkish artillery also targeted today the prison area in Qamisli, where IS jihadists are being held, according to the Observatory and an SDF official.
In addition, the Observatory reported strikes by Turkish drones today against four oil and gas facilities, including a gas refinery and an oil pumping station in the same province.
Source: News Beast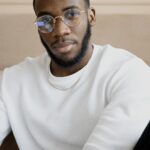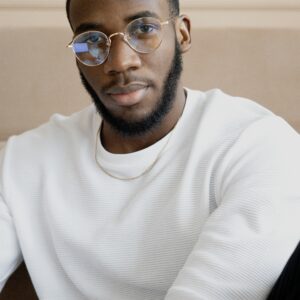 Bruce Belcher is a seasoned author with over 5 years of experience in world news. He writes for online news websites and provides in-depth analysis on the world stock market. Bruce is known for his insightful perspectives and commitment to keeping the public informed.