Russian Deputy Prime Minister Alexander Novak said today that state energy giant Gazrpom estimates that maintenance work on the Nord Stream 1 gas pipeline will be completed within three days.
"These are technical issues. Gazprom said the outage will last three days. We make our assumptions based on this statement," Novak told reporters when asked how long the maintenance work would last.
Gazprom yesterday stopped the flow of natural gas to Germany, the resumption of which is expected in the morning hours of Saturday.
In Europe, which is grappling with fuel shortages and record high gas prices while receiving limited supplies from Russia, concerns have been raised that Gazprom could extend the period of maintenance work on the pipeline.
Kremlin-controlled Gazprom has already cut gas flows through the Nord Stream 1 pipeline, the largest pipeline carrying Russian gas to Germany, to 20% of capacity, claiming it was due to faulty equipment.
Source: Capital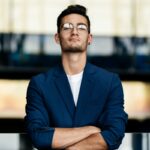 Donald-43Westbrook, a distinguished contributor at worldstockmarket, is celebrated for his exceptional prowess in article writing. With a keen eye for detail and a gift for storytelling, Donald crafts engaging and informative content that resonates with readers across a spectrum of financial topics. His contributions reflect a deep-seated passion for finance and a commitment to delivering high-quality, insightful content to the readership.