Russian artist Alexandra Skochilenko, who staged a protest and replaced price tags in a St. Petersburg grocery store with messages against the war in Ukraine, has been sentenced to seven years in prison.
According to the court's press service, Skochilenko was found guilty of "public dissemination of deliberately false information about the use of the Armed Forces of the Russian Federation."
The prosecutor's office alleged that in March last year, Skochilenko "placed fragments of paper containing deliberately false information about the use of the Armed Forces of the Russian Federation in places for posting price tags for goods" in a supermarket chain in St. Petersburg.
Despite Skochilenko pleading innocent to the charge and the defense asking for acquittal, the court imposed a seven-year sentence, the press service reported in a Telegram post.
The artist also received a three-year ban from activities related to the use of "electronic or information and telecommunications networks."
Skochilenko has been in pre-trial detention since April 2022, during which time his health has deteriorated, according to the independent investigative newspaper Novaya Gazeta.
In his last statement in court before the verdict was announced this Thursday (16), Skochilenko questioned the perception of the threat posed by his actions.
"How little faith does our prosecutor have in our State and in society if he believes that our statehood and public security can be destroyed by five small pieces of paper?", he said.
Describing herself as a pacifist, Skochilenko said she did not understand the purpose of Russia's war against Ukraine.
"Today, scientists and doctors around the world are fighting to increase human life expectancy and find cures for deadly diseases," he declared.
"So I don't understand: what is (this) war for? War shortens lives. War is death," she added.
Amnesty International's director for Eastern Europe and Central Asia, Marie Struthers, condemned the sentence.
In a statement, Struthers condemned the "manifestly unfair verdict", highlighting that Skochilenko had been "arbitrarily deprived of her liberty and held in torturous conditions for 19 months".
Skochilenko "was simply trying to expose Russian aggression against the people of Ukraine," Struthers continued.
"Their persecution has become synonymous with the absurdly cruel oppression faced by Russians who openly oppose their country's criminal war," he concluded.
See also: Ukraine uses replica weapons to draw fire from Russia
Source: CNN Brasil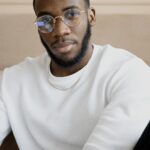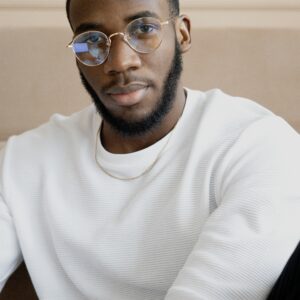 Bruce Belcher is a seasoned author with over 5 years of experience in world news. He writes for online news websites and provides in-depth analysis on the world stock market. Bruce is known for his insightful perspectives and commitment to keeping the public informed.