The Russian Ministry of Justice announced today that called for the ban for "extremism" of the "international LGBTI movement"in a new indication of the ultraconservative turn in Russia which accelerated after the attack against Ukraine and which non-governmental organizations describe as homophobic.
In its announcement, the ministry did not specify whether it was targeting the LGBTI+ movement across the world in general or one or more existing organizations. And he has so far not responded to an AFP request for clarification. The Russian Supreme Court is expected to consider this ban request on November 30.
The ministry said it "filed an administrative request to the Supreme Court (…) in order to register the international LGBTI social movement as extremist and to ban its activities on the territory of the Russian Federation." The Russian president Vladimir Putin has been following for years a policy characterized as homophobic and transphobic by many representatives of the LGBTI+ community and NGOs.
Since Russia invaded Ukraine in February 2022, Russian authorities multiplied conservative anti-LGBTQ+ measures, saying they want to stamp out deviant behavior and casting themselves as a "bulwark of morality" against a declining West.
For many human rights organizations, Vladimir Putin and his regime are conducting a homophobic and transphobic policy. The Kremlin says for its part that people are free to choose their sexual orientation, but Russia must protect children against Western propaganda that, according to Moscow, denies the existence of biological sex. Organizations criticized the announcement of the Ministry of Justice.
"The Russian authorities forget once again that the LGBTI+ community are people, citizens of this country just like everyone else. And now they not only want to eliminate us from the public space, but to ban us as a social group," Dilia Gafurova, director of Sphere, an association for the defense of LGBTI+ rights in Russia, told AFP. "It is a characteristic measure of repressive and undemocratic regimes: to persecute the most vulnerable," he continued.
Prohibition of "propaganda"
In July, Russian parliamentarians approved a law that targeted transgender people, banning gender transition, notably surgeries and hormone treatments, and denying them the right to adopt children. As of 2013, a law already banned in Russia the "propaganda" of "non-traditional sexual relations" to minors, a text that NGOs denounced as a tool to oppress LGBTI+ people.
At the end of 2022, this law was significantly expanded. LGBTI+ "propaganda" in all public, media, internet, books and movies is henceforth prohibited. As of 2020, the Russian Constitution clarifies, moreover, that marriage is the union between one man and one woman, effectively banning same-sex marriages.
The main LGBTQI+ NGO in Russia, LGBT-Set (LQATQI Network) was classified at the end of 2021 as a "foreign agent", a designation that complicates its operation and exposes it to the risk of fines and even banning. The NGO has been attending since 2006 to the violence of sexual minorities in the four corners of Russia, mainly in the Russian republic of Chechnya, where the authorities are particularly hostile to them. The Russian opposition newspaper Novaya Gazeta and several NGOs revealed in 2017 that homosexuals were arrested and some tortured and killed by police in Chechnya.
Source: News Beast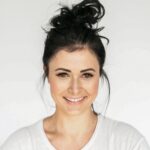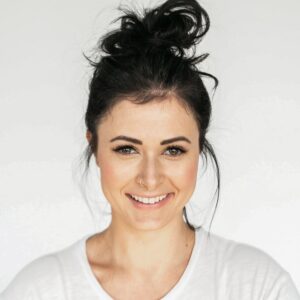 With 6 years of experience, I bring to the table captivating and informative writing in the world news category. My expertise covers a range of industries, including tourism, technology, forex and stocks. From brief social media posts to in-depth articles, I am dedicated to creating compelling content for various platforms.