- Article Top Advertisement -
High rank Russian politician today posted a photo of himself clutching a sledgehammer donated to him by Wagner's mercenary company, a tool the Russian paramilitary group has adopted as a symbol of revenge since it was used last year to kill a Wagner defector .
- Article Inline Advertisement 1-
The macabre gift appears to be a thank you to Sergei Mironov, leader of the pro-Kremlin Just Russia party, for his support of Wagner and her exploits on the battlefields of eastern Ukraine.
Mironov, a former paratrooper, praised her Wagner, which claims to be a private military companywith the Russian MP talking about a "heroic military formation" after the group spearheaded an operation that saw Russian forces this month seize the Ukrainian city of Solentar.
The politician posted a photo of himself posing with her sledgehammer on his social media accounts, thanking Yevgeny Prigozhin, founder of Wagner, for the unusual gift.
The metal head of the sledgehammer bore the Wagner logo and was painted with skulls.
"… This is a useful tool. With his help, we will make a dent in Nazi ideology which aims to destroy our country," said Mironov, who, like many other Russian politicians, describes the war in Ukraine as an existential battle for Russia's survival against a vicious West.
While the Kremlin says groups like Wagner are free to operate abroad, the activities of private military companies in Russia are technically prohibited.
Mironov said on Tuesday that her activities Wagner must be legalized inside Russia and said his party has drafted the necessary legislation.
Having previously avoided the limelight, Wagner founder Yevgeny Prigozhin has been gaining an increasingly prominent profile in recent months, criticizing Russian military commanders for their failures on the battlefield, he said, and expressing opinions on various political issues.
Prigozhin has spoken of the sledgehammer as a symbol of revenge which will be used against people he considers traitors according to what the Athens News Agency relays.
In November, an unverified video was posted on a social media channel associated with Wagner, which showed someone using a sledgehammer to assassinate a Wagner fighter who had surrendered to Ukrainian forces and said he wanted to fight for them.
Prigozhin initially said the man died "athow a dog dies," but did not directly claim responsibility for the killing on behalf of Wagner and later suggested, without providing evidence, that foreign forces were behind the killing.
Wagner is officially registered in Russia as a "consulting company"
Britain's Ministry of Defense said today that this mercenary company was officially registered in Russia as a legal entity, marking the rapid rise of an organization that for years kept its activities under a veil of secrecy.
Wagner described its business activities as "management consulting services', in the application he filed on December 27. No mention was made of her paramilitary activities.
It is not clear to what extent this registration will be used to manage the organization's paramilitary activities.
Wagner currently commands up to 50,000 fighters in Ukraine and has become a "key element" in Russia's war against its neighbor, the British ministry said.
Prigozhin may have funded the force in part from state money he received from government contracts at his other companies, the ministry added.

Source: News Beast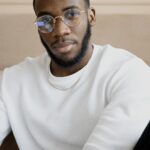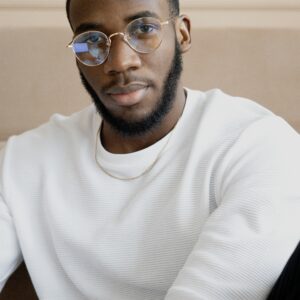 Bruce Belcher is a seasoned author with over 5 years of experience in world news. He writes for online news websites and provides in-depth analysis on the world stock market. Bruce is known for his insightful perspectives and commitment to keeping the public informed.
- Article Bottom Advertisement -