- Article Top Advertisement -
Olesya Krivtsova sports an anti-Putin tattoo on one ankle and a bracelet that tracks her every move on the other.
The 19-year-old from Russia's Arkhangelsk region is expected to wear the device while under house arrest after being accused of postings on social media that authorities say discredit the Russian army and justify terrorism.
- Article Inline Advertisement 1-
Russian authorities added Krivtsova to the list of terrorists and extremists, alongside ISIS, al Qaeda and the Taliban, for posting an Instagram story about the Crimean Bridge explosion in October, which also criticized Russia for invading Ukraine.
Krivtsova, a student at the Federal University of the North (Arctic) in the northwestern city of Arkhangelsk, is also facing criminal charges for discrediting the Russian military by making a repost allegedly critical of the war in a student chat on Russian social network VK.
Krivtsova is currently under house arrest in her mother's apartment in Severodvinsk, Arkhangelsk region, banned from accessing the internet and using other forms of communication.
"Olesya's case is neither the first nor the last," Alexei Kichin, Krivtsova's lawyer, told the CNN .
Kichin said the teenager faces up to three years in prison for discrediting the Russian army and up to seven years in prison under the terrorism justification article. However, Krivtsova's legal defense expects a milder punishment, such as a fine.
Independent human rights monitor OVD-Info said at least 61 cases were initiated in Russia in 2022 on accusations of justifying internet terrorism, with 26 leading to sentences so far.
Olesya's mother, Natalya Krivtsova, says the government is trying to send the public a wake-up call, with her daughter being "publicly flogged" for not keeping her opinions to herself.
"We live in the Arkhangelsk region and this is a vast region, but very far from the center. There are no more protests in Arkhangelsk, so they are trying to strangle everything that is left at its initial stage," Natalya Krivtsova told CNN .
A local Communist Party chief, Alexander Novikov, publicly mocked the teenager on state television, calling her an idiot who should be sent to the front lines in Ukraine's eastern Donbass region as part of the Arkhangelsk battalion so that she could "look into the eyes" of the soldiers who fight.
This is not Olesya Krivtsova's first run-in with the authorities for publicly voicing her views. Last May, she faced administrative charges for discrediting the Russian army by distributing anti-war posters.
Things got more serious when she was accused of discrediting the Russian army on social media last October. According to Krivtsova's lawyer, a repeat offense under the same article turns into a criminal case.
"She has a great sense of justice, which makes her life difficult. The inability to remain silent is now a big sin in the Russian Federation," his mother told CNN .
According to Natalya Krivtsova, the police raided an apartment on December 26, where her daughter lived with her husband Ilya, forcing the young people to lie face down on the floor and allegedly threatening them with a sledgehammer, which the officers told her was a " hello" from the Wagner Group, a private military contractor led by Yevgeny Prigozhin.
THE CNN contacted state police in Arkhangelsk for comment.
"Olesya was very scared because she saw the video where a prisoner was killed with a sledgehammer, "her mother told CNN .
In the notorious video referred to by Natalya Krivtsova, mercenaries from the Wagner Group, which actively recruits prisoners, apparently executed an ex-convict, Yevgeny Nuzhin, with a sledgehammer after he tried to flee his post. The video's description read: "The traitor received the traditional and primordial Wagnerian punishment."
"The state has some strange policies: prisoners go to war and children go to prison," she said.
Source: CNN Brasil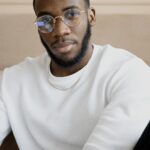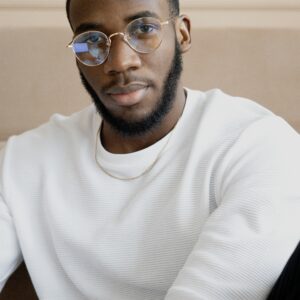 Bruce Belcher is a seasoned author with over 5 years of experience in world news. He writes for online news websites and provides in-depth analysis on the world stock market. Bruce is known for his insightful perspectives and commitment to keeping the public informed.
- Article Bottom Advertisement -