Everything changed when Russia invaded Ukraine, and NATO's defense strategy must now take into account the new security environment in eastern Europe. This is the coordinated message of the three Baltic states, Estonia, Latvia and Lithuania, in view of the very important NATO summit in Madrid this week, as noted by CNBC
Strengthening the defense of the Baltic region is considered one of the most important decisions to be made by NATO leaders at the June 29-30 summit.
The 30-member military alliance is ready to reflect on how the alliance can respond to the new reality of Europe's security.
The Russian invasion of Ukraine, now in its fifth month, has heightened fears in the Baltic states that it could be the next military target for Russian President Vladimir Putin.
Both NATO and European Union member states Estonia, Latvia and Lithuania have repeatedly called on NATO to provide a significant increase in the number of foreign troops stationed in the region following the Russian invasion on 24 February.
The Baltic states are also pushing for an urgent update of the alliance's so-called "tripwire" approach.
This is because, according to NATO's current strategy, Estonian Prime Minister Kaja Kallas has warned that the former Soviet state and its historic capital, Tallinn, will be "wiped off the map" in the event of a Russian attack, according to the Financial Times.
Kallas told reporters last week that NATO's "tripwire" approach, which includes a relatively small number of troops, would most likely see Estonia flooded before NATO then takes steps to release it after 180 days.
"There is a common perception that the tripwire approach is outdated – Buca and Irpin should not be repeated," an Estonian Foreign Ministry spokesman told CNBC, referring to the atrocities committed by Russian forces in two western suburbs of Kiev.
"In simple words, we say 'do not come because you will lose. Do not even think of coming,'" he added. "We have to prevent it through denial. We need a credible military build-up on the east wing that will prevent Putin. That should include a more allied presence."
Speaking ahead of the Madrid summit, NATO chief Jens Stoltenberg told the Financial Times that the alliance would "significantly" strengthen Europe's eastern wing and shift its focus from preventing a possible Russian invasion to full-fledged defense of the alliance. soil.
Stoltenberg was quoted as saying that Kallas' comments on Estonia's "existential threat" "reflected its concerns", adding that he had discussed "precisely these issues" with the leaders of Latvia and Lithuania.
The NATO Secretary General refused to discuss the operational plans regarding the alleged alliance counterattack strategy seeking the recapture of the Baltic states after 180 days.
"They have been under Soviet rule for decades. They have a history where they have really learned in a difficult way what it means to be under occupation and invasion," Stoltenberg was quoted as saying by the Financial Times. "I understand that Kallas wants more NATO presence and I can promise her … more presence."
A new front in tensions between Russia and NATO?
Although the Baltic states have been members of NATO and the EU since 2004, with all three countries using the euro as their official currency, their geographical location makes them vulnerable. Like Ukraine, they share all their borders with Russia.
In particular, while Estonia and Latvia share a common eastern border with Russia, Lithuania shares a common western border with the Russian enclave of Kaliningrad.
Indeed, it is a pocket of the Kremlin in the Baltic Sea and there is a threat that it could turn into a new front of tension between Russia and NATO.
Earlier this month, Lithuania banned the shipment of certain goods from Russia to Kaliningrad due to European sanctions entering through rail links through Lithuania. The move prompted the Kremlin to warn of "serious consequences" that would make Baltic citizens feel the impact of the decision.
Lithuanian President Gitanas Nauseda told Reuters last week that his country was prepared for Russia to retaliate by disconnecting it from the regional power grid, and said it did not expect Putin to attack.
Nauseda added that he planned to refer to the confrontation with Russia at the NATO summit in Madrid, saying that the conflict could help calm "those who say we should help Russia to save the pretexts. threatens us in an arrogant way. "
His remarks appeared to be an indirect reference to statements made by French President Emmanuel Macron, who reacted by saying that it would be unwise for the West to humiliate Putin.
A Lithuanian Foreign Ministry spokesman said the new reality of European security required NATO leaders to agree on a new baseline for the alliance's stance in the region. This means that we must move from the "frontal presence", referred to as deterrence through punishment, to the "frontal defense".
NATO's forward presence is a key part of the Alliance's current deterrence and defense strategy. It refers to the military presence of NATO multinational forces in the eastern part of the alliance. NATO says the Allies' forward presence is "defensive, proportionate, transparent and in line with the Alliance's international commitments and obligations."
A possible shift to a forward defense strategy could see NATO significantly increase the number of Allied forces in eastern Europe to ensure that Estonia, Latvia and Lithuania can reliably fight to protect their territories. in the event of a Russian invasion, expecting reinforcements from the wider alliance.
"We seek NATO's deterrent and defense adaptation to take into account the geographical and geopolitical specifics of our region," the Lithuanian Foreign Ministry told CNBC, citing Russia's military superiority in the region.
Estonia, Lithuania and Latvia have pledged to increase defense spending to 2.5% of GDP, a commitment that will push all three Baltic states to exceed the 2% threshold set by NATO.
The Latvian Foreign Ministry told CNBC that strengthening NATO's deterrence and defensive stance would be one of the main goals of the NATO summit in Madrid.
"After the start of the Russian invasion of Ukraine, the strategic security environment has changed irreversibly throughout the Euro-Atlantic area," said a spokesman for the Latvian Foreign Ministry. "Today's new reality calls for a fundamental change in NATO's long-term deterrent and defensive stance."
"The allied commitment to defend every inch of allied territory enshrined in Article 5 of the Washington Treaty remains unshakable. We will strengthen our position on NATO's east wing with an appropriate allied presence in the Member States bordering Russia," he added.
A key pillar of the NATO alliance is the concept of collective defense, known as Article 5, which means that if one member is attacked, it is considered an attack on the whole alliance, with all members committing to protecting each other.
Source: Capital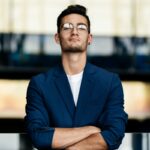 Donald-43Westbrook, a distinguished contributor at worldstockmarket, is celebrated for his exceptional prowess in article writing. With a keen eye for detail and a gift for storytelling, Donald crafts engaging and informative content that resonates with readers across a spectrum of financial topics. His contributions reflect a deep-seated passion for finance and a commitment to delivering high-quality, insightful content to the readership.