Salah Abdeslam on the deadly attacks in Paris: We targeted the population but there was nothing personal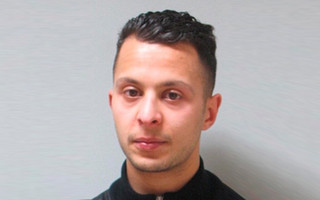 "We attacked France, we targeted the population, civilians, but there was nothing personal," the main defendant in the attacks of November 13, 2015, said in a calm voice in court on Wednesday (15/9). Salah Abdeslam.
On that fateful day, about 130 people were killed and hundreds injured when gunmen armed with explosives targeted six bars and restaurants, the Bataclan concert hall and the Stade de France, France's national stadium.
At the beginning of today hearing in Paris "The aim is not to turn the knife on the wound, but to be honest," he said.attacks in response to French bombing of Islamic State».
The president of the special criminal court gave the floor to each of the 14 accused, who are present at the trial, to make a "short", "spontaneous statement" about the acts for which they are accused.
Absolute silence prevailed in the large courtroom as the defendants spoke one after the other on the microphone.
Salah Abdeslam, the only surviving member of the militant group that killed 130 people and injured hundreds in Saint-Denis and Paris, was the last to speak.
"This is authentic Islam"
"Good morning to everyone. "Where do I start?" He said, continuing for about five minutes, arguing that "the terrorists, the jihadists, the radicals," who may have been referred to during the hearing, were in fact "Muslims." "This is authentic Islam," he said.
"François Hollande said we fought France because of its values, but that is a lie," he said, adding that he blamed "French planes bombing Islamic State, men, women and children." "François Hollande knew the dangers of attacking Islamic state in Syria ", he continued.
"The minimum is to tell the truth, they often say that I am a provocateur, but this is not true, I want to be honest," said Salah Abdeslam, who turned 32 today, adding that "the goal is not to provoke wound".