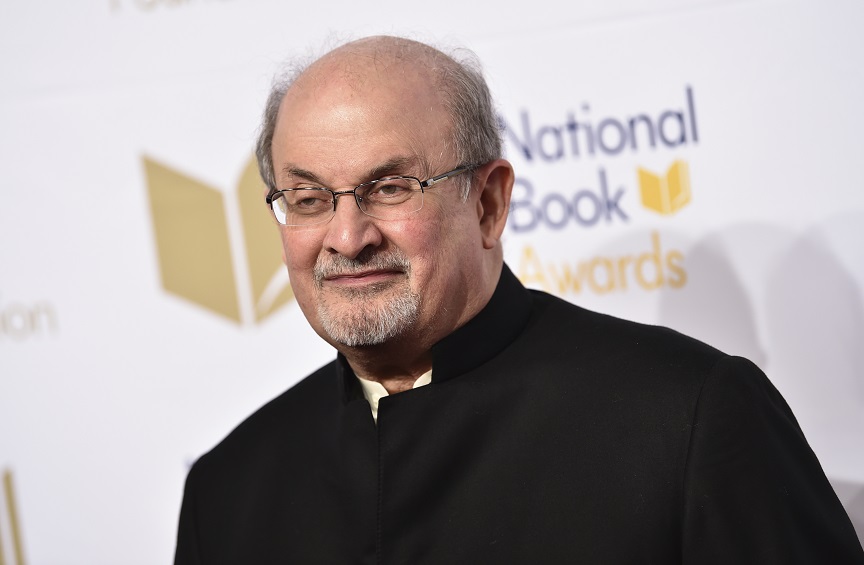 The writer Salman Rushdie remains intubated, is at risk of losing sight in one eye, has suffered severe nerve damage in one hand and liver after the attack he suffered with a knife yesterday Friday (12/8), his literary agent, Andrew Wiley, reported.
"The news is not good. Salman will probably lose the sight in one eye, the nerves in his hand have been severed and his liver has been stabbed and damaged."Mr. Wiley said in a written statement released.
Earlier, New York police have identified the perpetrator of the murderous attack to the famous author. As it became known, this is 24-year-old Hadi Mattar, a resident of New Jersey.
According to the police report, the assailant rushed onto the stage as Rushdie was about to deliver a speech at a Chotokwa Foundation event and stabbed the 75-year-old author in the neck, who collapsed to the floor. The attacker was immobilized by bystanders, before he was arrested by the police, it was clarified.
The motive for the attack is not known, while the New York police said there were no indications of possible threats before the event.
Salman Rushdie was airlifted to the hospital and underwent hours-long surgery.
Macron: "Rushdi's fight is ours too"
French President Emmanuel Macron expressed his support for author Salman Rushdie, who was stabbed in New York state, assuring that "today, more than ever, we are on his side."
"For 33 years, Salman Rushdie has embodied freedom and the fight against obscurantism. Hate and brutality hit him, coward," the French head of state said via Twitter, adding that "his struggle is ours, universal."

Source: News Beast