On Friday, October 27, the former head of the FTX exchange, Sam Bankman-Fried (SBF), began testifying before the jury. He stated that he did not steal client funds and did not deceive anyone.
OK — now Sam Bankman-Fried to take the stand, day after mock cross, Inner City Press is covering the trial https://t.co/8WHRprj6o0 & https://t.co/kzvj9KE77W with exhibits here https://t.co/mmos6LonY0 and will live tweet, thread below pic.twitter.com/wuDa0Nhspv

— Inner City Press (@innercitypress) October 27, 2023
Judge Lewis Kaplan took the floor first. He said the defendant had the opportunity to make his case. Bankman-Fried's lawyer, Mark Cohen, then began questioning SBF.
About Alameda Research
Bankman-Fried said he decided to start trading firm Alameda Research in 2017 because he saw a need in the cryptocurrency industry for an arbitrage provider. He noted that at that time he knew "virtually nothing" about crypto assets.
SBF: Crypto seemed like a place with a big demand for an arbitrage provider.
Cohen: What did you know about crypto?
SBF: Basically nothing.
Cohen: Where did you borrow from for Alameda:
SBF: Genesis, Celsius, BlockFi, Voyager…

— Inner City Press (@innercitypress) October 27, 2023
"I had no idea how they [криптовалюты] they work, what technology they are based on, what is the difference between different crypto-assets. All I knew was that you could trade," he said.
Alameda's first office was located in an apartment rented through Airbnb, and the trading company got its name because Bankman-Fried "couldn't think of anything better."
He noted that Alameda received most of its capital from third-party lenders, including Genesis, Voyager, Celsius and BlockFi. According to him, borrowing from third parties was "very similar" to the practice of Jane Street, where SBF previously worked.
Most Alameda employees earned salaries of $200,000 a year, Bankman-Fried said.
About FTX
Sam Bankman-Fried said he founded FTX because he could bring a better product to market and "move the ecosystem forward." When asked by the lawyer whether it was possible to achieve the set goal, SBF gave a negative answer. He acknowledged that when the exchange filed for bankruptcy, many of FTX's customers and employees suffered.
Mark Cohen asked a clarifying question whether Bankman-Fried had deceived anyone. The accused replied that he made mistakes, but never wanted to deceive anyone, did not take client funds and was not guilty of fraud. By words SBF, his biggest mistake was the lack of a risk management team.
He also stated that exchange top managers Gary Wang and Nishad Singh worked on the FTX code without him, and SBF itself did not control their work:
"I'm not a programmer. I've never written a line of FTX code."
As a reminder, both Nishad Singh and Gary Wang pleaded guilty and testified in court.

Source: Cryptocurrency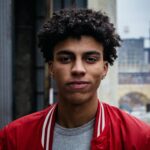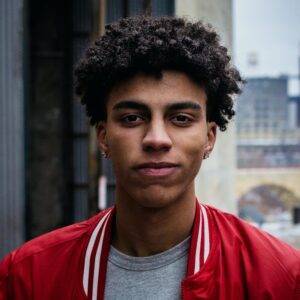 I am an experienced journalist and writer with a career in the news industry. My focus is on covering Top News stories for World Stock Market, where I provide comprehensive analysis and commentary on markets around the world. I have expertise in writing both long-form articles and shorter pieces that deliver timely, relevant updates to readers.