A trusted online insider under the nickname Ice Universe, who is regularly the first to publish exclusive information about the latest in the mobile industry, finally told how to easily distinguish the Samsung Galaxy S22 from the Samsung Galaxy S21.
Previously, it was believed that outwardly the new smartphone will almost completely copy the Samsung Galaxy S21, but this is not the case. Photos perfectly demonstrate the differences: Samsung Galaxy S21 received a body with rounding on all four sides, as well as a metal protruding camera block.
As for the Samsung Galaxy S22, firstly, the camera modules themselves will be larger. Secondly, the rear glass panel will be flat and the protruding camera block will be transparent.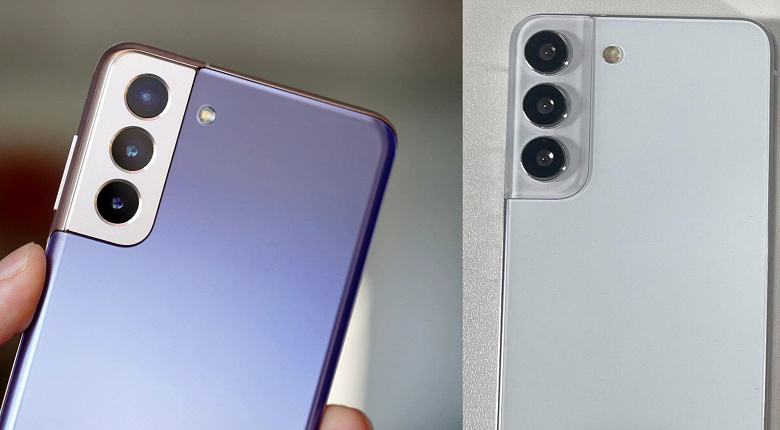 The insider also added that Samsung will start using a 200MP image sensor only in the Galaxy S23 Ultra:
Samsung has been optimizing the 108MP sensor for three years now, with better results year after year. Better than changing sensors frequently. The Galaxy S23 Ultra will feature a 200MP sensor that will be optimized over the next few years.

Ice Universe
Ice Universe has provided accurate information about Samsung smartphones and image sensors many times. He was also the first to show accurate images of smartphones with waterfall screens.
.