Today, Samsung employees officially announced the start of mass production of a new 236-layer 3D NAND memory, which the manufacturer itself calls the 8th generation V-NAND. The main advantage of this memory, of course, is in data transfer speed – thanks to the new generation of chips, the memory provides a speed of 2400 MT / s, which, combined with a more modern controller capable of processing an impressive flow of information, new 8th generation V-NAND SSDs will allow you to work with content at speeds of 12.4 GB / s (and even higher), which is almost twice as fast as what is currently offered in the custom SSD market.
I would also like to note that the 8th generation V-NAND memory (according to Samsung) has the highest bit density in the industry – we are talking about 1 Tbit (128 GB) per chip. Accordingly, SSDs that will work on the PCIe 5.0 interface should get an impressive amount of memory at double (compared to current PCIe 4.0) read and write speeds. So far, unfortunately, all this is presented exclusively "on paper", since the company has not presented any real tests, and, of course, there are no mass-produced products based on the new memory yet.
For Samsung, the new memory is of strategic importance, so it is likely that the solution will be on sale in the very near future. The fact is that representatives announced high performance in the production of chips from a single plate – this parameter is 20% higher than the current generation of memory of the same capacity. This means that the company receives 20% more memory chips from one silicon wafer, and this, of course, means a significant reduction in costs for the manufacturer. So either Samsung will get 20% more profit from the same volume of memory chips released, or SSDs of the same volume will become cheaper. However, the latter is believed with great difficulty, so this is definitely not worth expecting.
Unfortunately, Samsung is still in no hurry to reveal the details of the architecture on which the new generation memory is built. Experts note that this is probably a two-plane 3D NAND IC, but it is problematic to talk about the details before official press releases. And, of course, the manufacturer now does not even have an approximate line of consumer drives based on the new memory. Samsung will definitely not be in a hurry with this, since the PCIe 5.0 interface is not so common as to unload new SSDs on store shelves tomorrow.
Source: Trash Box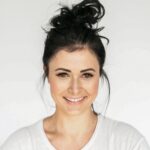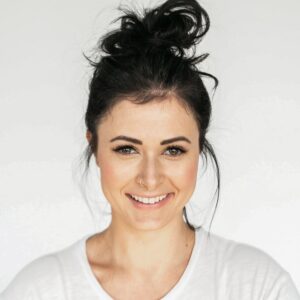 A lady with 6 years of creating content that intrigues, informs, entertains and inspires. My writing spans all topics and industries with some of my favorites related to tourism, tech, forex and stocks. From blog posts to tweets and from a para to full length featured Facebook posts, or any other form of content I do it all willingly and with enthusiasm.