The social euphoria around bitcoin may prevent the cryptocurrency from quickly gaining a foothold above the $ 60,000 level. Santiment analysts expressed this opinion on their blog. When bitcoin surpassed the $ 57,000 level, retail traders were in a rush.
Source: insights.santiment.net
Santiment believes that it was retail hype that caused bitcoin to roll back to $ 55,000.
"Historically, this overstated market confidence has sometimes signaled overvalued conditions and an increased risk of short-term correction," analysts write.
Most of the employees of the analytical resource were surprised by the inert funding rate of bitcoin. The indicators remain neutral on major exchanges, even despite the high rate of the cryptocurrency.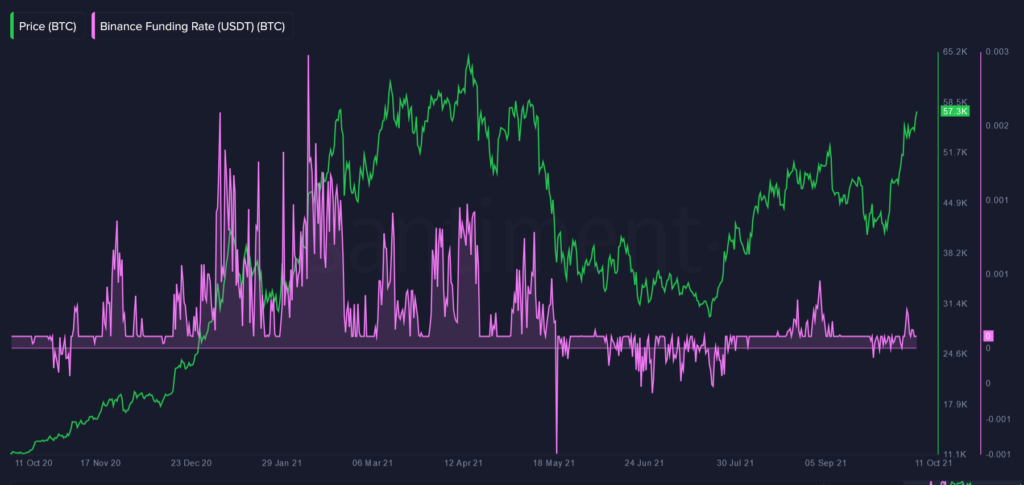 Source: insights.santiment.net
A neutral rate can indicate indecision among traders. For example, in In the first half of 2021, high funding rates often signaled local highs. However, there is no such picture on the market now. It means, that spot buying pressure could be the main catalyst for Bitcoin's October rally.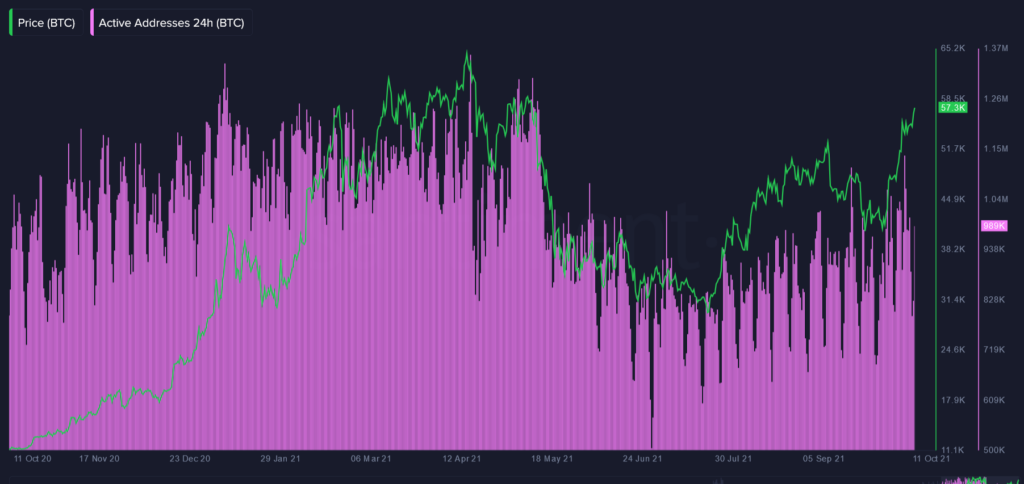 Preparations for a potential rally in BTC have also been seen in terms of on-chain activity. Despite the fact that the figures for April are still far away, the number of daily active addresses on the bitcoin network has already approached the middle of May. In early October, the figure was more than 1 million active addresses per day.
Against the backdrop of such activity, the reserves of large wallets have increased. In particular, the total number of addresses containing 100 to 10,000 BTC increased by about 10,000 BTC to 9.28 million addresses.
Stay in touch! Subscribe to World Stock Market in Telegram.