SpaceX's Starlink satellite Internet, as it turns out, is on average slower in the US than in Europe. Statistics from the Starlink Statuspage app, which evaluates network access parameters for Starlink, shows that the average download speed around the world is now 157 Mbps, upload speed is 27 Mbps, and latency is 44 ms.
For the USA, the same parameters are equal, respectively, 141 Mbit / s, 21 Mbit / s and 51 ms, and for Europe – 176 Mbit / s, 34 Mbit / s and 34 ms. That is, the US delay is lower.
There is no exact data for every country in Europe, but there is a graph.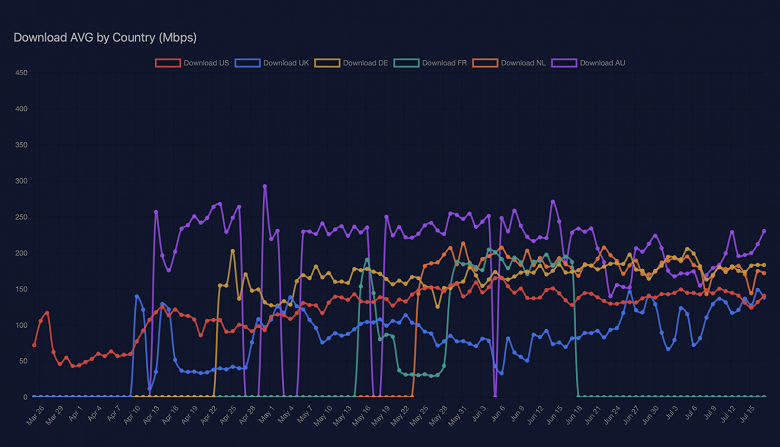 From it it is clear that the highest average download speed is observed in Australia. The lowest speed is recorded in the UK.
It is also worth noting that the application so far operates only with data from less than 100 people.