The world is full of kindness and people who seek to have a positive impact on the lives of those they meet, but you also have to be careful, as there are many people with very bad intentions who want to harm or take advantage of the most vulnerable.
That's why you should never let your guard down, and Jean, a 73-year-old American granny, proved it by discovering a young man who tried to swindle her and steal thousands of dollars.
He claimed to be his grandson
One day, Jean received a very suspicious phone call from a man claiming to be her grandson, you know, the typical extortion, but something didn't add up to Jean. However, she kept talking to him to find out what was wrong. When the man told her that he needed money because he had been arrested for driving under the influence, Jean knew it was a vile lie. You see, none of his grandchildren drive.
Realizing this man had bad intentions, he played along, just to see how far he would go. And boy, did the scammer trust his skills, because he asked for the modest amount of eight thousand dollars for his bail. Jean was very clever and quickly came up with a plan to get him caught by the police so he couldn't steal from any more people.
He did not know what to expect
Jean agreed with her supposed grandson and they agreed that the bail bondsman would pick up the money at Jean's house. What the scammer did not know was that the adorable granny had set him up and the police would be waiting at the scene to arrest him when he arrived.
Arriving at Jean's house, the man rang the doorbell and Jean quickly gave him an envelope with "money", although it was really full of useless papers, and when the scammer turned to leave, he was tackled by members of the police. police force, who arrested him on the spot.
You must not let your guard down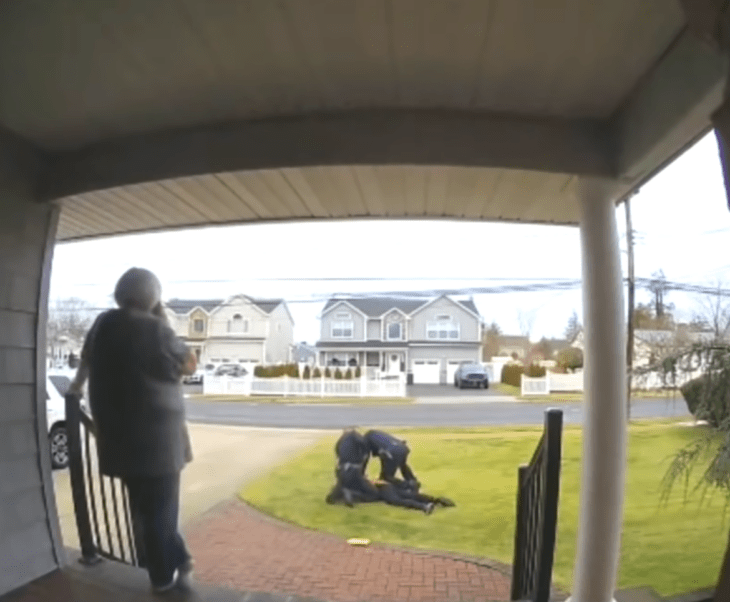 With no chance of escape or denying his involvement in the fraud, the man, who turned out to be 28 years old, was taken to a police station. In addition, Jean filed charges against him.
Fortunately, Jean realized that she was about to be robbed and was able to protect herself and her assets, but many people, especially the most vulnerable, are not so lucky. For this reason, sometimes it is good to distrust and never forget that not everyone is good.
Source: Okchicas