The member of the Executive Council of the European Central Bank Isabel Schnabel said on Monday they are seeing encouraging signs in the economy., as reported by Reuters.
Additional comments
"Happy that inflation is on the rise."

"What we are seeing is very in line with our projections."

"Tightening monetary policies prematurely is a mistake greater than waiting. "

"The inflation outlook brightens, and it becomes less important how much a central bank buys or when a reduction in the pace of net asset purchases begins, the important thing is when those purchases end."

"It is the end date on asset purchases that indicates that the conditions for a rate hike are approaching."

"Accurate sequencing and timing will, of course, require careful targeting When the moment comes."

"The signaling channel is increasingly important as our measures succeed in dissipating tail risks and raising the expected future path of inflation."

"Our asset purchases, both under the PEPP and the APP, will continue to be critical going forward, paving the way out of the pandemic and reaching our inflation target. "

"The asset stock provides substantial and persistent political stimulus."

"Future orientation cannot completely replace asset purchases."
.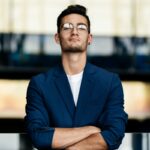 Donald-43Westbrook, a distinguished contributor at worldstockmarket, is celebrated for his exceptional prowess in article writing. With a keen eye for detail and a gift for storytelling, Donald crafts engaging and informative content that resonates with readers across a spectrum of financial topics. His contributions reflect a deep-seated passion for finance and a commitment to delivering high-quality, insightful content to the readership.