- Article Top Advertisement -
New information regarding science and its evolution are put on the table by the experts. As they typically emphasize, the number of publications by researchers in the fields of science and technology has been growing at a leaping rate over the last decades, but their innovation and radicalism follows the opposite downward trend.
Compared to the mid-20th century, published research after 2,000 is much more likely to result in small incremental steps of progress than breakthroughs and leaps. and push scientists to completely new horizons. A parallel analysis of patents between 1976-2010 shows a similar trend.
- Article Inline Advertisement 1-
The researcherswho analyzed approximately 45 million publications and 3.9 million patents, then published in the journal Nature, do not have a clear explanation for this development.
"The data shows that something is changing"
As pointed out by the associate professor Russell Frank of the University of Minnesota in Minneapolis and broadcast by the Athens News Agency "the data show that something is changing. There is no longer the same tension in radical discoveries that there once was."
The study calculated the evolution over time of the so-called "CD index" with values ​​from -1 (zero radicalization) to 1 (maximum radicalization). Research with a high CD is the one that disrupts the scientific "status quo".
The average index for research publications worldwide shows a decline of more than 90% between 1945-2010, while for patents it ranges from about 79% (in IT and communications) to 91.5% (in medicine and drugs). The largest decline (almost 100%) in research innovation is recorded in physics, chemistry and natural sciences in general, while somewhat smaller (almost 92%) is the decline in social sciences.
Other studies have also concluded that scientific innovation has slowed in recent decades. On the other hand, it is clear that gradual rather than abrupt progress in science and technology is not inherently a bad thing. A combination of gradual and sudden progress is considered ideal.
One possible explanation for the slowdown in innovation is that there are many more researchers today than in the middle of the last century, which has made the scientific-technological field more competitive. Among other things, this pushes researchers – within the "publish or perish" logic – to show even marginal advances in order to secure funding. There has also been an increase in the number of large collaborating research groups, often from several countries, which favors the production of piecemeal rather than radical results.
Another possible reason is that today the scientists they are obliged – as knowledge has advanced so much – to learn a much greater volume of things than in the past, with the result that they have little time left to push the frontiers of their science further. The need for hyper-specialization by scientific field brings about similar consequences.
Source: News Beast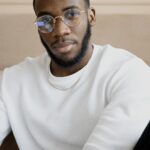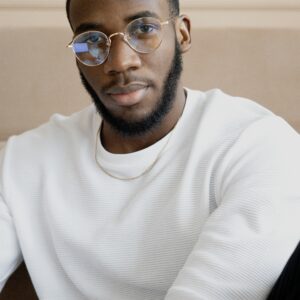 Bruce Belcher is a seasoned author with over 5 years of experience in world news. He writes for online news websites and provides in-depth analysis on the world stock market. Bruce is known for his insightful perspectives and commitment to keeping the public informed.
- Article Bottom Advertisement -