- Article Top Advertisement -
In regular, deep meditation focus on one the research scientists from China emphasizing how it increases good gut microbes In particular, the experts who studied the habits of 37 Tibetan monks Buddhism they pointed out that this mental exercise helps reduce the risks of anxiety, depression, heart disease and other health problems.
The researchers, led by Dr. Jinghong Chen of Shanghai Jiao Tong University School of Medicine, who published in the journal General Psychiatry, analyzed blood and stool samples from monks at three Buddhist temples, as well as reasons comparison of 19 non-monk neighbors (the control group). The monks had meditated at least two hours a day for three to 30 years.
- Article Inline Advertisement 1-
During the investigation, as reported by the Athens News Agency, it was found that his microbes intestine in Buddhist monks differed significantly – both in variety and number – from those in non-monks and belonged to microbial groups that have been associated in the past with lower risk to physical (particularly cardiovascular) and mental health.
The bacteria Bacteroidetes (29% vs. 4% in the control group) and Prevotella (42% vs. 6%), as well as Megamonas and Faecalibacterium were particularly increased in the meditators. Collectively these bacteria have been linked to the mitigation of mental illness, as they are thought to have a protective anti-inflammatory effect, while also favoring metabolism.
Previous research has shown that the gut microbiome can influence a person's mood and behavior through the so-called gut-brain axis, which includes immune system responses, hormone production and regulation, stress response, and the vagus nerve , a key component of the parasympathetic nervous system.
"Long-term meditation may have a beneficial effect on the gut microbiome"
There is an ever-increasing body of scientific studies highlighting various health benefits of meditation, such as against depression, anxiety, substance abuse and addiction, post-traumatic stress, eating disorders, chronic pain, and more. Contributing to this, new research suggests that meditation can change the microbiome for the better, which in turn has positive effects on the body more broadly.
The researchers said that, based on their findings, further research into the role of meditation in the prevention or treatment of psychosomatic disorders is warranted. As they reported, "the results of the study show that long-term deep meditation can have a beneficial effect on the gut microbiome, helping the body to maintain an optimal state of health."
Source: News Beast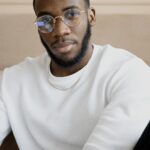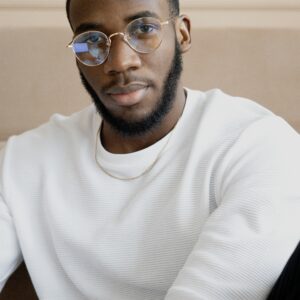 Bruce Belcher is a seasoned author with over 5 years of experience in world news. He writes for online news websites and provides in-depth analysis on the world stock market. Bruce is known for his insightful perspectives and commitment to keeping the public informed.
- Article Bottom Advertisement -