The Japanese company Scythe has presented a new version of the popular Mugen 5 processor cooling system. The new product is called the Mugen 5 S (catalog number – SCMG-5100W). It differs from the Mugen 5 Rev. B, launched in April 2017, with improved performance and lower noise levels. This was achieved by installing a new 120 mm Wonder Snail fan (WS-120). In addition, a new HPMSIII-S mount is included in the package.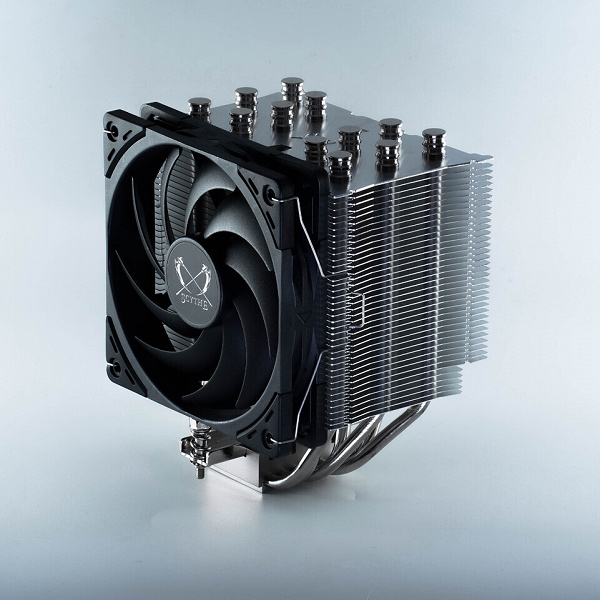 The design of the Mugen 5 S includes an aluminum heatsink whose fins are threaded onto six 6mm U-shaped copper heatpipes. A 120-mm fan is mounted on the radiator, the rotation speed of which is regulated by PWM in the range of 350-1800 rpm. The maximum speed corresponds to a productivity of 87.9 m3/ h, static pressure 1.74 mm H2O and noise level 22.9 dB. Product dimensions are 136.0 x 109.5 x 154.5 mm, weight – 920 g. The kit includes an additional holder for installing a second fan.
The Scythe Mugen 5 S cooling system is compatible with Intel LGA115x, LGA 1200, LGA 2011 (v3) and LGA 2066 sockets as well as AMD FM1, FM2, FM2 +, AM2, AM2 +, AM3, AM3 + and AM4 sockets.
The Scythe Mugen 5 S has a MSRP of $ 55.
.