At the top of an idyllic hill in Italian Riviera is a tiny village with a big dream: to become one independent nation. The Principality of Seborga it already has its own flag, national anthem, passports, stamps, currency and, of course, a monarch. And he hopes one day to be recognized for his autonomous sovereignty, which he has sought since the 1960s.
Seborga: The Italian village that wants to become an independent country
For now, however, Seborga is just a picturesque village in the north Italian province Imperiaclose to France, with a little more than 300 inhabitants and covers about five square miles of land.
The road leading to the city has an informal border crossing, with a guard box painted in the colors of the Seborga flag, which is occasionally manned by self-proclaimed border guards.
In a beautiful location, Seborga has Stunning views of the Riviera from belowincluding his Principality Monaco -perhaps the most famous small state in the world and a source of inspiration for Seborga's constant quest for independence. "Lawyers are working on it," said Princess Nina of Seborga, "which is why I was elected princess," according to CNN Travel.
In Seborga, where the monarchy is not hereditary, the elections are held every seven years and Princess Nina is the first woman to hold the position. Born in Germany, Nina Döbler Menegatto was living in Monaco when she discovered the village 15 years ago with her ex-husband and former prince, Marcello I, who resigned in 2019.
Seborga's struggle for independence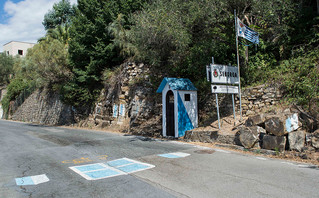 "At first I thought the whole story was quite funny and I did not take it seriously," he said of Seborga's claim to independence, "but then I read it and it's all true."
The claim comes from early 1960s when Giorgio Carbone, who ran a local flower cooperative, looked at the history of the city and found that something was wrong, CNN Travel reports.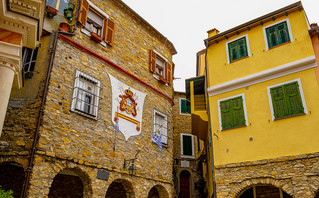 Seborga was donated to Benedictine monks in the year 954until it was sold in 1729 at Kingdom of Sardiniawhich would later become part of Kingdom of Italy. But according to Carbone, there is no historical record of the sale, which means that Seborga was never legally part of Italy.
"It is hard to imagine that, almost 300 years later, this lack of documentation is a realistic basis on which we can build a legal recognition," said Graziano Graziani, an Italian expert on micro-nations. "However, the community that believes in Seborga's independence bases its demands on it."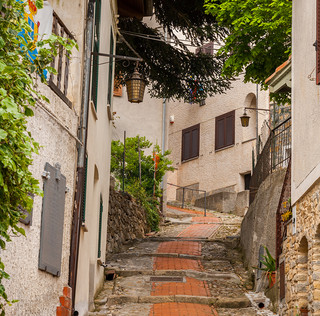 Both the Italian Constitutional Court and the European Court of Human Rights have previously rejected Seborga's offer, but the princess is not intimidated. "Obviously not an easy task," he says. "It will not happen today or tomorrow, but nothing is impossible: look at Brexit."
Source: News Beast
I am Derek Black, an author of World Stock Market. I have a degree in creative writing and journalism from the University of Central Florida. I have a passion for writing and informing the public. I strive to be accurate and fair in my reporting, and to provide a voice for those who may not otherwise be heard.