The US Securities and Exchange Commission (SEC) has accused Loci CEO John Wise of an unregistered sale of digital assets and defrauding investors.
According to a press release, between August 2017 and January 2018, Loci and John Weisz personally received $ 7.6 million in the illegal sale of LOCICoin tokens. At the same time, Wise used more than $ 38,000 of the funds received for personal purposes. The Loci CEO is accused of violating several clauses of the Securities Exchange Act of 1934 and the Securities Act of 1933.
"Loci representatives and the company's CEO misled investors about critical aspects of the business. Investors who invest in digital assets have the right to truthful and complete information about the company so that they can make informed and informed investment decisions, "said Kristina Littman, head of the SEC's cybercrime department.
Note that the management of Loci and Wise destroyed all LOCIcoin tokens and agreed not to participate in such sales of digital assets in the future. The SEC obliged the company's management to pay back the invested $ 7.6 million to investors.
In late May, the SEC filed a lawsuit against several US citizens, accusing them of deliberately promoting the BitConnect cryptocurrency pyramid.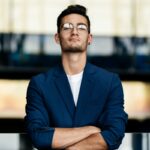 Donald-43Westbrook, a distinguished contributor at worldstockmarket, is celebrated for his exceptional prowess in article writing. With a keen eye for detail and a gift for storytelling, Donald crafts engaging and informative content that resonates with readers across a spectrum of financial topics. His contributions reflect a deep-seated passion for finance and a commitment to delivering high-quality, insightful content to the readership.