By Fotis Fotinos
Serpil Timuray, CEO Europe of the Vodafone Group, spoke at the Economist conference about the need to speed up digital projects in Europe, but also for legislative intervention in Over The Top providers for a fairer distribution of the costs of investments in digital networks.
Ms. Timuray underlined that Europe is called to implement more intensively the implementation of digital – telecommunication projects, as "digital sovereignty is important for the autonomy of Europe".
As he pointed out, Europe has fallen behind in 5G connections, compared to other geographical areas, stressing that the Vodafone Group has, over the last 10 years, invested several billion euros to cover the increased demand (15% on an annual basis).
"Europe needs not to be an observer of global transformation.
The aim is to increase the European GDP by 2.2 trillion euros by 2030, if we continue to invest in new digital technologies.
We need advanced 5G technologies and networks as cyber security risks are heightened," he added.
More generally, he emphasized that "the citizens of Europe must become members of the digital society", however providers, such as Vodafone, in order to meet the increased demands for video streaming and content consumption, are required to implement large investments, for which there needs to be "cost sharing".
In fact, he mentioned that in N. Korea a law was passed for Netflix, while in the US there have been legislative interventions as well.
"We have to look for new ways in Europe, new principles and new digital rights, so that there is a fair sharing of costs," he stressed.
Regarding the telecommunications market, he commented that "we observe high fees and high auctions. Greece is a good example of how auctions can work".
He then underlined that the European Recovery Fund has several digitization projects in its portfolio, which benefits innovation and brings better telecommunications services (increased data consumption).
Source: Capital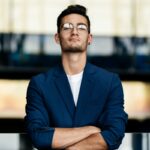 Donald-43Westbrook, a distinguished contributor at worldstockmarket, is celebrated for his exceptional prowess in article writing. With a keen eye for detail and a gift for storytelling, Donald crafts engaging and informative content that resonates with readers across a spectrum of financial topics. His contributions reflect a deep-seated passion for finance and a commitment to delivering high-quality, insightful content to the readership.