As part of the motor show in Detroit, the debut of the legendary seventh generation Ford Mustang, the best-selling sports car in the world, took place. The company's engineers remained true to tradition – the new Mustang was not converted to electricity and did not become a hybrid. It's still the same rear-wheel-drive sports car that's offered as a coupe and convertible with a convertible top.
In fact, the novelty is a modernization of the 2014 model. The car has the same platform with McPherson struts and rear independent suspension, the same body frame and most of the units. The changes affected the appearance of the car, namely the headlights. The recognizable round headlights were replaced by rectangular ones, and the rear arches became wider. In addition, versions with different engines differ in the design of the front end. For example, a Mustang with a 5.0-liter V8 has larger air intakes. While the Performance package adds a front grille with cross braces, 19 or 20 inch wheels, wider rear tires and larger Brembo brakes. At the rear of the car, the roofline has been redesigned for better entry and exit for drivers wearing a racing helmet. Trunk volume has decreased and now stands at 377 liters.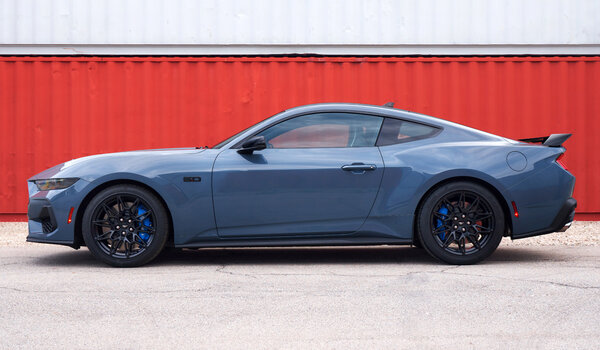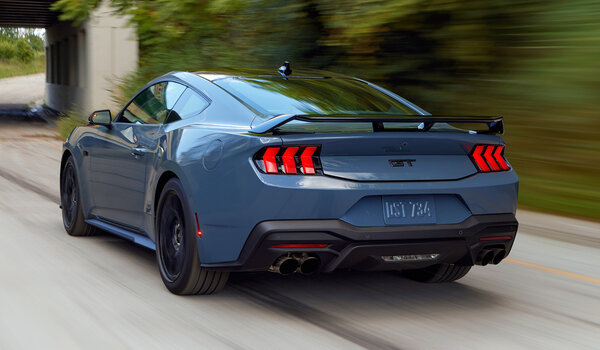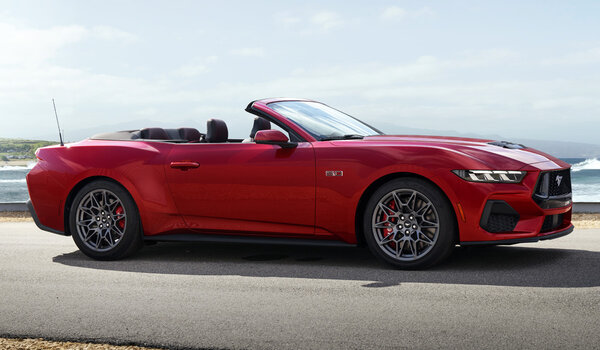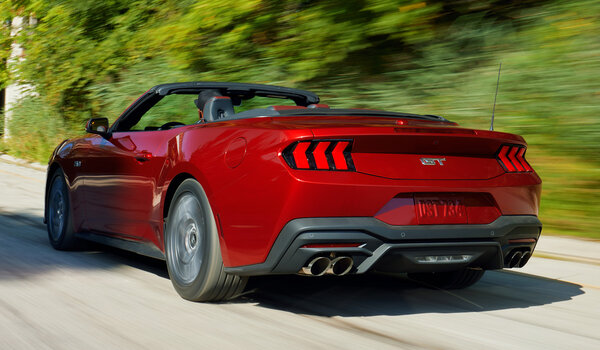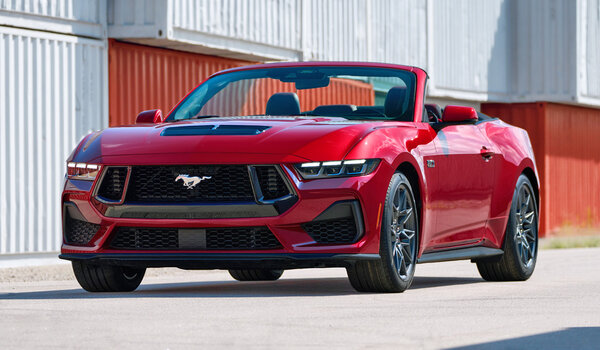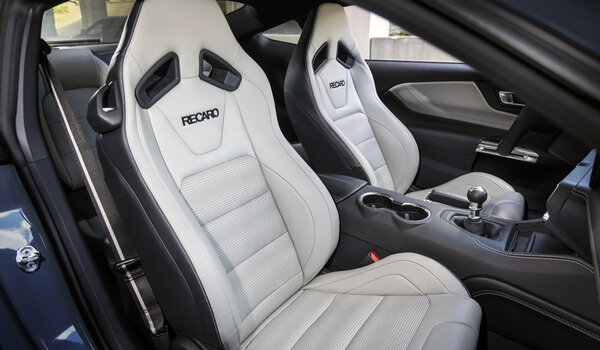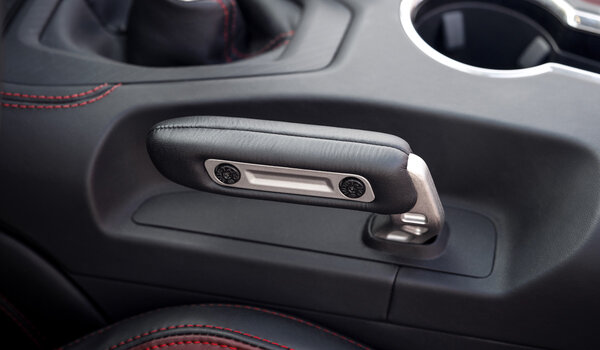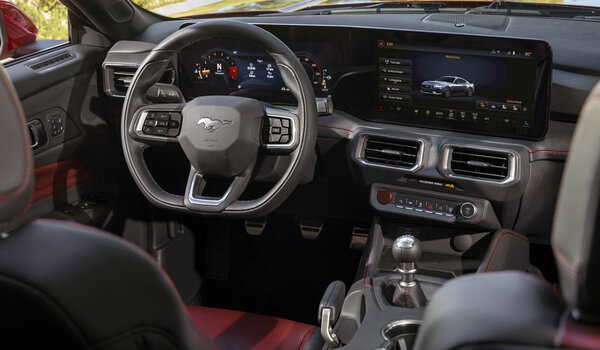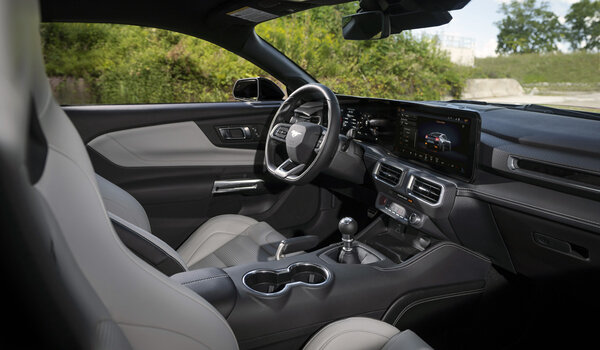 More interior changes. First of all, it is a single panel with two screens without visors. For instruments, a 12.4-inch display with several display modes is used, and for the media system, a 13.2-inch one. Through it, most of the functions of the car are controlled, including climate control. There is wireless charging and the ability to start the engine remotely. The software is updated "over the air". The new Ford Mustang will be offered with a new-generation base four-cylinder 2.3 EcoBoost turbo engine and an upgraded naturally aspirated V8 5.0 Coyote family. The company does not disclose their characteristics, but they are more powerful than their predecessors. Both engines work with both a 6-speed Getrag "mechanics" and a 10-speed "automatic".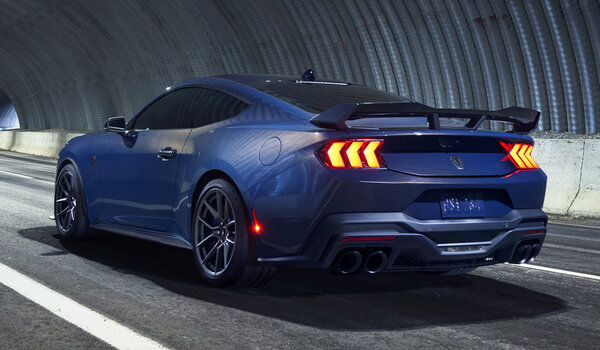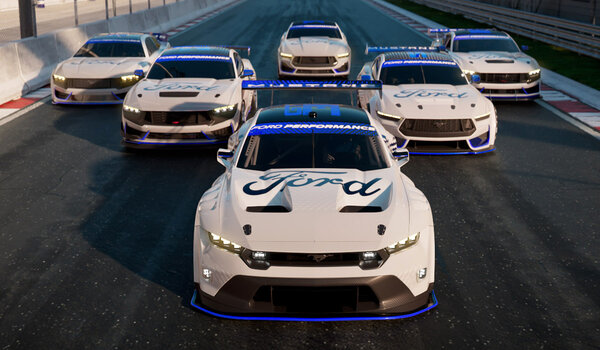 The Ford Mustang Dark Horse is presented separately, which includes a Performance package, reinforced suspension, an additional aerodynamic body kit and Brembo front brakes. It also has a V8 5.0, but slightly modified, which allowed it to reach about 500 hp, and a Tremec is installed instead of a Getrag gearbox. Options include lightweight carbon fiber wheels and a Handling Package. In addition, the company also announced special versions of the Mustang Dark Horse for racing. The sports car will go on sale in the summer of 2023.
Source: Trash Box