- Article Top Advertisement -
Sharing, or the combination of share, sharing, and parenting, indicates the widespread habit of sharing and publishing images and photos of children on social networks. The word entered in June 2022 in theOxford English Dictionary, the encyclopedia of the English language. This trend comes under scrutiny today at French Parliament with a bill that would like to limit it.
The macronist deputy Bruno Studer is the promoter of the bill. In the text he cites a figure from the 2018 report of Children's Commissioner for England: «It is estimated that a child appears on average in 1300 photographs published online before the age of 13, on their own accounts, on those of their parents or family members». They are holiday photographs, school and sports images posted on Facebook or Instagram, but also videos shared on various platforms. Often these videos, especially if the children are in funny situations or if they are dressed in a nice way. L'Observatoire de la Parentalité & de l'Éducation numérique says 53% of French parents have shared content about their child, 43% having done so since birth. In Western societies over 40 percent of parents in Western societies post photos or videos of their children.
- Article Inline Advertisement 1-
According to the proponents of the law, the private life of minors is at risk with a practice such as sharingnting, and it is their parents themselves who are jeopardizing the right to privacy of the youngest. In addition to the privacy issue there is that child pornography, freely accessible photos on social media can end up on other sites. The little ones have no choice and find themselves in public images in spite of themselves, without being able to choose a future anonymity. Save the Children explains: «The excessive disclosure of information involves not only parents, but also relatives and friends, amplifying the impact of dissemination and the loss (even over time) of control over content, characteristic of social media: it is of digital traces, over which children have no control, but which settle on the net becoming part of the digital identity of the kids».
Bruno Studer, a former teacher, says he witnessed cases of bullying, born out of photos posted online by the parents of the boys. The objective of the law is to raise awareness and inform, but it comes to deprive parents of the right to their children's image entrusting the protection of the same image to third parties. This indication is in article four of the proposal. The first two articles explain that the protection of private life is one of the parents' duties and that children must be consciously associated with the choices that concern them also for image.
Well-known personalities, like ordinary people, are divided on these issues. Blake Lively And Ryan Reynolds they don't share pictures of their children. They don't either Luca Argentero and Christine Marino. Gwyneth Paltrow she was scolded by her daughter for posting a picture of her without asking her permission. TO Clare Ferragni Sanremo was asked if the children could not ask her to account for the exposure on social media in the future. This is his answer: «Everyone believes they are doing the best for their children. If they think so, they will when they grow up. Everyone thinks I spend 24 hours a day on social media. This is clearly not the case. There's a lot of stuff that doesn't get posted. But I certainly try to put spontaneous things on social media, yes".
More stories from Vanity Fair that might interest you:
– Elon Musk wants to fire about 75% of Twitter employees
– A reminder of some of the terrible things said and done by Elon Musk
– Elon Musk, «father of twins born in November
– Person of the Year: Time chooses Elon Musk
– The bizarre life of Elon Musk: three divorces, two wives, seven children
Source: Vanity Fair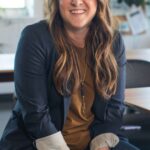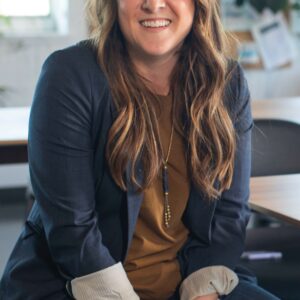 I'm Susan Karen, a professional writer and editor at World Stock Market. I specialize in Entertainment news, writing stories that keep readers informed on all the latest developments in the industry. With over five years of experience in creating engaging content and copywriting for various media outlets, I have grown to become an invaluable asset to any team.
- Article Bottom Advertisement -