The Brazilian model and actress Carol Nakamura was visiting a community in Rio de Janeiro, Brazil, which maintains high rates of poverty and in which most of its inhabitants dedicate themselves to collecting garbage to survive.
His visit consisted of evaluating the needs of the inhabitants and seeking solutions to improve their living conditions. However, upon arriving at said site, a little boy named Wallace stole all her attention, to such a degree that she could not get him out of her mind and heart, and ended up adopting him.
The connection between Carol and Wallace was so strong that the model invited him to spend the holidays at her house. When the child arrived, he was surprised to see the house, the furniture, toys and the television in the living room. His reaction so moved Carol that she couldn't help shedding a few tears.
At that moment, she knew that Wallace had to stay by her side to have a better chance of life and with the help of her partner Guilherme Leonel, she began the adoption procedures.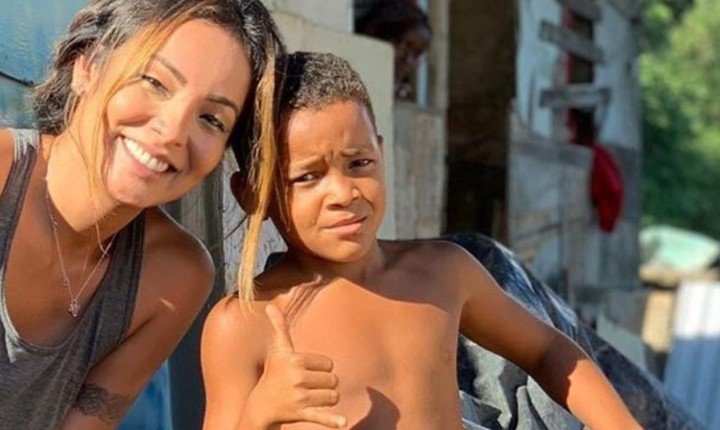 Two years have passed since the adoption. Wallace says he is happy, as he now has toys, clothes, and a bed to sleep in. In addition, he receives an education, he does not lack food and he has forgotten those days when he spent hours searching through the trash for something to take home for him and his grandmother.
By the way, as far as his biological family is concerned, the little boy still continues to hang out with his grandmother, who was the only person in his charge. It should be noted that on several occasions, Carol has offered the woman a new home, but she says she is happy where she is and is only interested in her grandson being well cared for and receiving the best in the world.
On the other hand, Carol and Guilherme are grateful to Wallace, as he taught them the meaning of fatherhood, motherhood, love and family.