In 2021 she had undergone one of the rarest and most complicated operations: uterus transplant. Now Chelsea Jovanovich has reached a new milestone: she has become a mother for the second time. Originally from Montana, Chelsea thought she would never be able to have a baby because her uterus had never fully formed. due to a congenital malformation called MRKH. Now, her dream of motherhood has instead come true twice, thanks to an experimental procedure implemented in Philadelphia.
"The first time I got pregnant it was unreal," she told Today. «It was really difficult for me to accept it with serenity and I didn't experience my condition to the fullest. For the second pregnancy, however, I wasn't as worried as the first time and in this case I was able to enjoy it more. Yes, it was really nice to be pregnant again!"
When she learned at 15 that she couldn't have children, Chelsea didn't think too much about it at the time. Only over time did she then understand what it meant and never gave up. "It was so difficult for me to go to the baby showers of friends who were expecting a baby, to see them get married and have families of their own. I have wanted to become a mother since I was a little girl and having to give up was devastating for me », she says.
Together with her husband Jake, she then inquired about surrogacy, but it didn't work out. She had almost lost hope, until one day she decided to ask for a uterus transplant at Penn Medicine in Philadelphia: «My mother had read about this experimental transplant and urged me to inform me immediately, that there was hope. I did and I decided to take a risk, so today here I am living my dream».
Chelsea's transplant
After learning she was back in the program, Chelsea underwent a 12-hour uterus transplant in February 2020, performed by Dr Kathleen O'Neill, lead researcher for the uterus transplant program. Therapy, later, predicted taking immunosuppressive drugs so that the body does not reject the new organ, a practice that has caused several side effectsincluding hair loss, tremors and headaches.
Uterus transplants are still considered experimental interventions, although they offer a choice for women without a uterus or who have uterine problems. These are generally patients who have ovaries but do not have a uterus to carry the pregnancy to term. After the transplant, the vast majority become pregnant and can have children.
After two births, the uterus is usually removed to get the woman off the immunosuppressants, which can have long-term effects.
The program adopted in Philadelphia uses both living and deceased donor uteri. Chelsea met her living donor, Cheryl Urban, and they became friends with her. Cheryl had already had two very happy pregnancies and had wanted to donate her uterus to give another woman the chance to become a mother.
Pregnant after the transplant
---
Six weeks after the transplant, the doctors made the first attempt at embryo implantation, which however failed. The second attempt worked and Chelsea got pregnant. In May 2021 she gave birth to little Telden, who is now one and a half years old, and in October 2022 Stetson was also born. "I wanted to give Telden a brother and here we are with two children… it's a miracle," she commented. Stetson is the 25th child born in the United States to a woman with a transplanted uterus. The medical team generally follows the children for about two years after birth to acquire information on those born from a transplanted uterus.
Uterine transplants around the world
Uterus transplants are still new interventions and it is estimated that worldwide there are about 70 of those currently performed. The difficulty of this procedure is one of the reasons why, even with a functioning transplanted uterus, there is a low success rate of births. It is a transplant that, even today, is successful only in very few groups with great experience: there are a total of four centers in the world where it is possible to perform them: two in the United States, one in Sweden and one in Italy, where two uterus transplants have already been performed, both of which were successful. The first, performed on a 31-year-old woman from Catania, born with Rokitansky syndrome, saw the birth of a girl last September. The second dates back to January 2022 and after a year she is now about to embark on the pregnancy journey.
More stories from Vanity Fair that might interest you are:
«I, the first woman in Europe to be operated on the uterus by a robot»
Ovarian cancer: all the news between research, prevention and treatment
Pregnancy, because it would be better to know the sex of the unborn child first
«I'll explain why the birth of little Alessandra from a transplanted uterus is incredible»
Source: Vanity Fair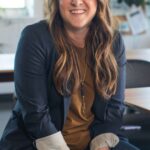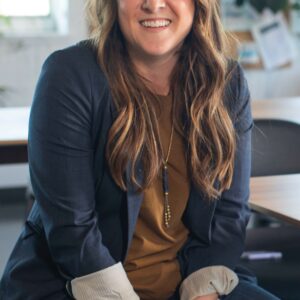 I'm Susan Karen, a professional writer and editor at World Stock Market. I specialize in Entertainment news, writing stories that keep readers informed on all the latest developments in the industry. With over five years of experience in creating engaging content and copywriting for various media outlets, I have grown to become an invaluable asset to any team.