It seems unbelievable but it is true what happened to a woman from Brazil which she had sex with two men on the same day and gave birth to twins from different fathers! The 19-year-old began to have doubts about who the twins' father was as their first birthdays approached, so she decided to have them paternity test.
As reported by the local website Globo and relayed by New York Post, the young woman, whose details have not been released, suspected that the twins were fathered by one of the two men she slept with that night. So, he got DNA but the test came back positive for only one of her children!
"Then I remembered that I had also had sex with another man that same night and asked him to take a paternity test which came out positive" describes the young mother. "I was shocked when I found out that my twin children had different fathers. I didn't know that could happen. The children are very similar."
Although it is about rare and unique phenomenon, certainly not improbable. "It can happen when two eggs from the same mother are fertilized by different men," explains Dr. Tulio Jorge Franco, the woman's doctor, at Globo. "Babies share the mother's genetic material, but develop in different placentas» he adds.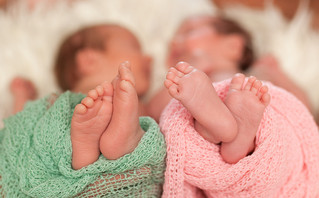 These separate twins are not the first to concern international public opinion regarding their father. The 2015as the British publication reminds, a man from New Jersey was ordered by a court to pay maintenance for only one of the two twins as he was the father of only one.
An important role in this case, which had divided public opinion, was played by the testimony of DNA expert Karl-Hans Wurzinger, who referred to an academic study he published in 1997, according to which different fathers appear in about one in 13,000 paternity cases involving twins.
"Since an egg has a lifespan of 12 to 48 hours and a sperm is viable for seven to 10 days, there is about a week's time for two eggs from two sperm from two different sexual acts with different men to potentially overlap and fertilize," he told CNN. Dr. Keith Eddleman, director of obstetrics at Mount Sinai in New York, during the trial.
"It is more common than we thinkEddleman continued. "In many cases, it is never known because there is no reason to do a paternity test on twins," he concludes.
Source: News Beast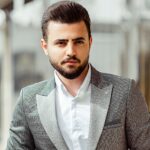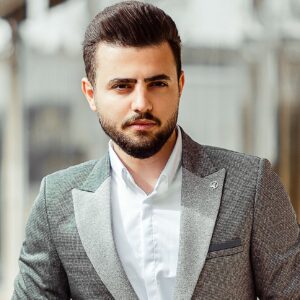 I am an author currently working for World Stock Market as a writer. I have been writing professionally for over 5 years and have written everything from market news articles to finance pieces. Prior to this I was an investment banker with Merrill Lynch in New York City. While at Merrill, I worked on some of the largest mergers and acquisitions in history. My background in finance allows me to bring a unique perspective to my work as an author and journalist.