- Article Top Advertisement -
He managed to escape from her Ukraine twice. Iya Ruzhiskaya is Jewish woman and 92 years old. She describes with tears in her eyes what she has experienced in 1941, when she was only 10 years old and German bombs began to fall on the then Soviet Socialist Republic of Ukraine. At the same time she talks about the second time she was forced to leave her country last year, when it was invaded Russia.
- Article Inline Advertisement 1-
"I never thought this could happen" Ruziskaia says, sitting in the small, one-room apartment she shares with her son Artur in the Polish city of Krakow.
"Before, the Germans were the enemy. But I don't understand the Russians. They think they are defending their country, that they are defending themselves, but they came to us. They destroyed Kharkiv, why do they need it?" he wonders as the Athens News Agency reports.
Her sight is failing her but the memories remain alive
Ruzhiskaya looks at the family photos she took from Kyiv along with some books, documents and some necessary personal items. She half closes her eyes trying to locate herself in them. Her sight is failing her, but the memories remain vivid.
He was born in 1931 in a respectable Jewish family. Her grandfather, Nuchim Weisblatt, was the chief rabbi of Kiev, her father Vladimir was a writer and publisher of books by Ukrainian authors, such as Taras Shevchenko, the father of Ukrainian literature.
When Germany invaded the Soviet Union in early July 1941, Ruzhiskaya awoke to the sound of bombs exploding.. As a member of the "pioneers", the youth organization of the Soviet Union, he had to issue marching papers to young men to take part in the war.
But her father knew that the Jews were no longer safe in Kyiv.
"He panicked and said we have no choice but to leave. But it was already almost impossible. In July, the panic was terrible, everyone who could was leaving: the communists, the Jews and everyone else," said Ruzhiskaya.
Her parents took her and her brother and fled initially to Kharkiv in eastern Ukraine. From there, they traveled throughout the Soviet Union and arrived in Tashkent, the capital of the Uzbek Soviet Socialist Republic, located almost 3,800 kilometers from their homeland.
Ruzhiskaya remembers that they left Kharkiv on September 21. On September 29, the Babi Yar massacre took place. Within two days, the Nazis murdered 33,771 Ukrainian Jews, one of the largest massacres of Jews during the Nazi Holocaust.
Russian missiles fell near the Babi Yar monument in March 2022.
Friday, January 27, is World Holocaust Remembrance Day, the anniversary of the liberation of the Auschwitz concentration camp.
Ruzhiskaya's family returned to Kyiv after the war. She got a job as a printer, got married and had her only son, Arthur, 54 today.
When the Russia invaded Ukraine, the two of them, with the help of a synagogue in Kyiv, escaped first to Moldova, then to Lithuania, where they found an apartment. But there weren't many job opportunities for Arthur there. The Jewish support organization, the American Jewish Joint Distribution Committee, in the Kiev branch of which Ruziskaia's grandfather was the head, invited them to Warsaw and then to Krakow.
After moving through 10 different apartments since fleeing Kyiv, Ruzhiskaya and her son have now had one for three months. From the window they see a Russian flag hanging from the Russian consulate.
When you look from the other side, the street looks like Kyiv, says Ruzhiskaya.
"Want to go home. Just to go out and talk to my neighbors in the language I understand" he points out and adds: "I had my own daily routine, everything."
As she explains, she has a grave waiting for her in Kyiv, next to her parents.
"There is even a plaque with my name on it. Just need to add the last digits and everything, everything will be in order" he underlines in closing.
Source: News Beast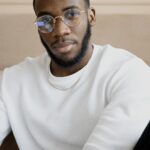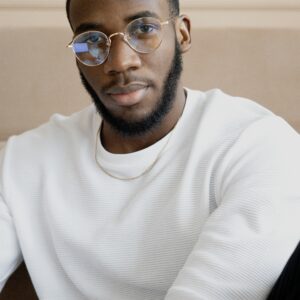 Bruce Belcher is a seasoned author with over 5 years of experience in world news. He writes for online news websites and provides in-depth analysis on the world stock market. Bruce is known for his insightful perspectives and commitment to keeping the public informed.
- Article Bottom Advertisement -