A woman from Britain lived an incredible adventure, as she traveled to the Turkey to make cheap Plastic Surgerybut ended up being placed upside down bosom.
According to thesun.co.ukthe 53-year-old Samantha Kaye after much searching he ended up in Turkey. where the price for the two plastics was half compared to Britain.
"I never had huge breasts, but I was happy. After losing the weight, though, I ended up with a bag of skin. It was very embarrassing so I considered surgery. I also hated my armpits and wanted to shrink them. In the UK this operation cost around £8,000, but in Turkey it would be half the price. I spent hours online searching for surgeons, doing research, reading testimonials and reviews. I didn't think I was taking any risks," he said.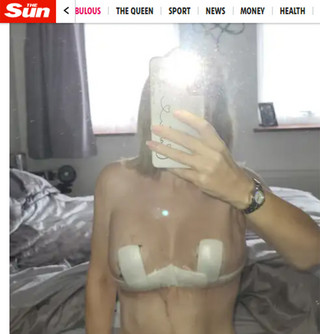 Source: News Beast