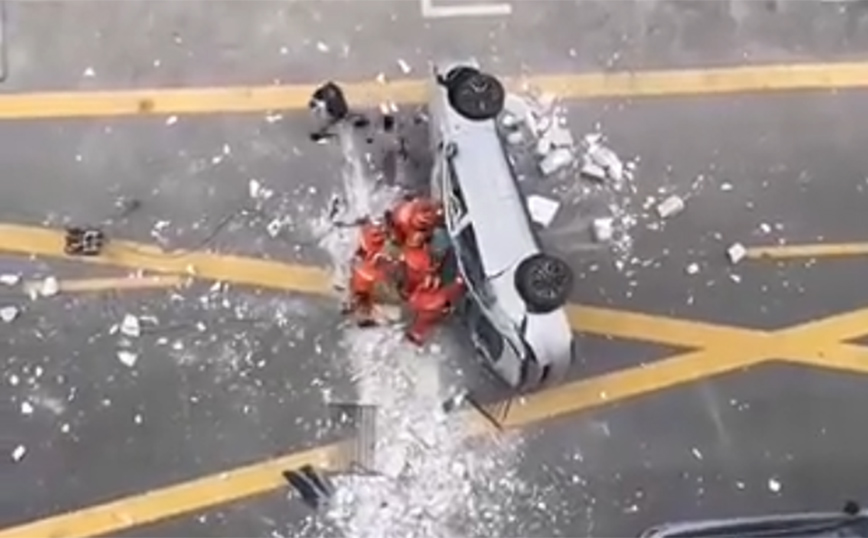 Two people lost their lives when an electric car of the Chinese company Nio fell from the third floor of its headquarters company in Shanghai, according to a company statement on the Chinese platform Weibo. The tragic accident occurred last Wednesday, during a test of one of the company's electric cars. One of the dead was an employee of Niowhile the other was working in a supplier.
Photos on social media capture the tragic event.
"Based on the analysis of the situation at the scene, it can be confirmed in advance that it was an accident and not related to the vehicle itself," Nio wrote on Weibo, adding that "investigations are ongoing."
The company did not specify what caused the accident. Various Chinese media reports described the floor from which the car fell as a test, parking or showroom.

Source: News Beast