My poor angel It has become a Christmas classic. The film starring Macaulay Culkin made the generation of the 90s grow up with one wish: to spend the holidays alone. However, this is no longer just a dream, but a reality, as Airbnb has just rented the house that was used to film the famous tape.
One night's rent includes pizza, cheddar mac and cheese, and treats. To make the stay more enjoyable, the house is decorated for Christmas and with some of the traps that Kevin installed to defeat the thieves. As if that were not enough, you will be able to see the new adaptation of the film called My poor sweet little angel. But best of all, they give you a LEGO set inspired by the house.
In the description of Airbnb you can read the following:
It's a Christmas wish come true – a cozy Christmas scene with twinkling lights and a perfectly trimmed tree awaits you at McCallister's 'castle' (oh, and my pet tarantula too, would you mind keeping an eye on him for me?).

This holiday season we are following my little brother's rules, so feel free to eat junk food, watch junk on TV, borrow my dad's aftershave, and choose your own adventure with a legendary battle plan like guide. Stay out of my room, okay?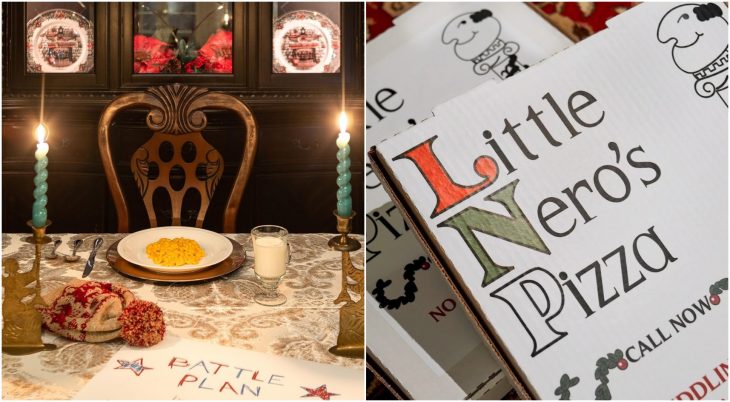 Once you've got an appetite, you can feast on all the comfort food you want, including Chicago's best pizza and a candlelit dinner of microwaveable Kraft Macaroni & Cheese. Then, when you're ready to unwind, you can enjoy a glimpse of the film franchise's new Christmas adventure, 'My Poor Sweet Little Angel,' on Disney +.

It's giving season, so in honor of McCallister's first stay at the McCallister home, Airbnb will make a special donation to Chicago's La Rabida Children's Hospital, which is dedicated to maintaining and improving the quality of life for each of its residents. patients with complex diseases, disabilities and chronic diseases.

-Airbnb
Best of all, due to the rents on this house, Airbnb will make a special donation to Chicago's La Rabida Children's Hospital, which provides assistance to low-income children who need medical assistance in treatments such as asthma, diabetes, anemia and disabilities. development. In addition, the hospital specializes in treating children who have been abused, neglected or who have suffered trauma.
Now that you know, go disbursing the savings because reservations begin next December 7 at 1:00 pm and will only be available until December 12. The price per night is 25 dollars (539 Mexican pesos).