Siemens reported quarterly losses for the first time in the last 12 years between April and June, despite strong demand from the industrial sector, thanks to the blow it suffered from its investment in Siemens Energy and its exit from its market of Russia.
In particular, the company announced net losses of 1.66 billion euros for the third quarter of its fiscal year, compared to profits of 1.35 billion euros in the corresponding period of the previous year. The company's losses were in fact much higher than what analysts had expected, who, based on the consensus estimates, predicted losses of 532 million euros.
The reason is the 2.7 billion dollar reduction of its investment in Siemens Energy, but also the 558 million dollar blow it received due to its withdrawal from the Russian market.
The company partially offset the blow thanks to the 739 million euros it received from the sale of Yunex Traffic.
The company's revenues in the same period increased and reached 17.87 billion euros against 16.09 billion euros in the corresponding third quarter of the previous year, exceeding the estimates of analysts who expected revenues of 17.47 billion euros.
Meanwhile, the company's orders also saw a significant increase, reaching €22.01 billion from €20.49 billion, with factory automation orders moving 20% ​​higher than last year, even as the company faces the increased cost of parts and logistics passing the cost on to its customers.
Chief executive Roland Busch said demand is still strong, despite an environment affected by Russian sanctions, high inflation and the ongoing impact of the pandemic.
Source: Capital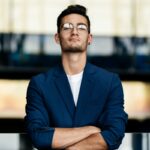 Donald-43Westbrook, a distinguished contributor at worldstockmarket, is celebrated for his exceptional prowess in article writing. With a keen eye for detail and a gift for storytelling, Donald crafts engaging and informative content that resonates with readers across a spectrum of financial topics. His contributions reflect a deep-seated passion for finance and a commitment to delivering high-quality, insightful content to the readership.