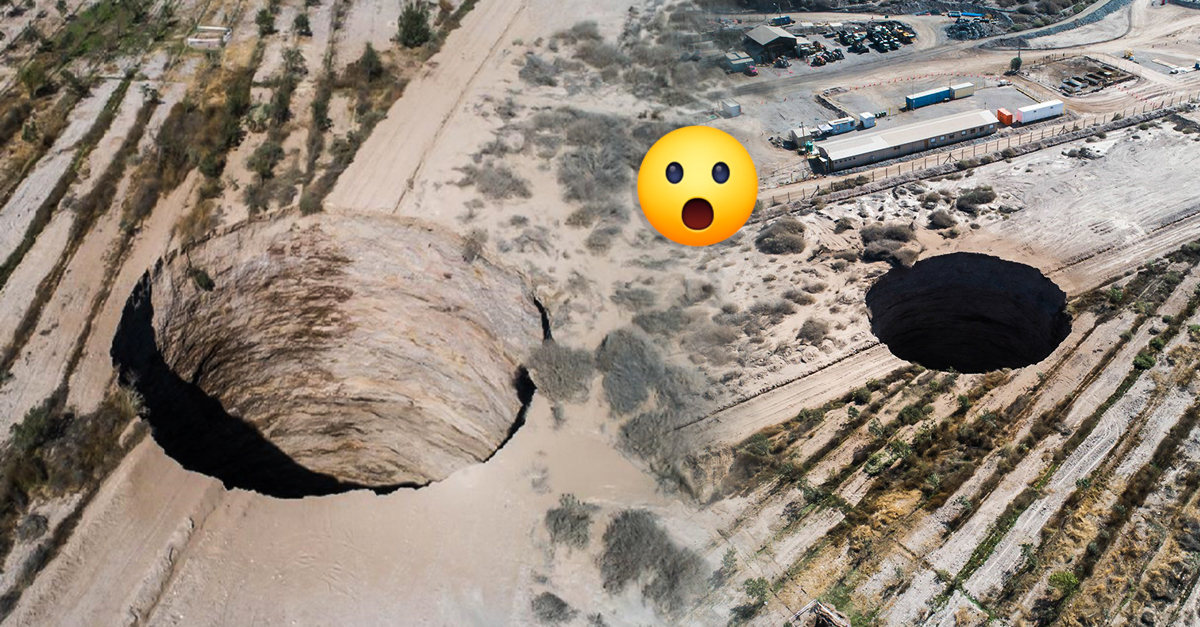 On July 30, the National Service of Geology and Mining of Chile (SERNAGEOMIN) together with the authorities of the Atacama desert reported the appearance of a sinkhole 32 meters in diameter and 64 meters deep.
The sinkhole was discovered by a resident of the town of Tierra Amarilla, exactly on mining land operated by the Canadian company Lunding Mining. The area has already been cordoned off and extraction work has been suspended.
🇨🇱 | government of #Chili announced that it will investigate the causes of a sinkhole 32 meters in diameter and 64 meters deep that appeared near a copper mine in the desert of #Atacama. Initial reports indicate that illegal mining would be the cause of the phenomenon. pic.twitter.com/wAr3bq59QT

– World Impact (@ImpactoMundo_) August 3, 2022
According to SERNAGEOMIN, the sinkhole was caused by minerals present in the subsoil of the area. However, neither the local authorities nor the inhabitants of the place are convinced by the agency's opinion, since they believe that the real cause is the overexploitation of the soil by foreign companies.
Closing was instructed from the accesses to the work located vertically to the sinkhole. Level 270, closing distance at 286 meters. Level 200, closing distance at 538 meters. Distance from the sinkhole on the surface to level 270: 200 meters.

– SERNAGEOMIN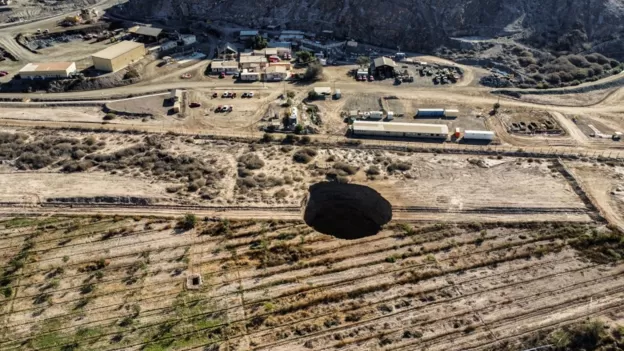 A week after the appearance of the sinkhole, the international news agency Reuters He claimed that the gigantic hole has doubled in size, stretching to 50 meters wide and 200 meters deep.
Experts say that the sinkhole has grown enough to house the Arc de Triomphe in France, the Space Needle in Seattle or up to six statues of Christ the Redeemer in Brazil. At the moment, it is not known if the large hole will continue to grow or if it will have consequences for the inhabitants or the subsoil.

Source: Okchicas