Friedrich Nietzsche said that a late youth is a long youth. Deep reflection, but a problem remains: how to keep it? There are many aspects but the first is Skin, a heritage to be preserved over time. From the state of him we measure our physical and aesthetic form. It is the mirror of our changes, the spy of our emotions. Beyond biological age and genetics, taking care of the skin with a high-performance beauty routine, with the right treatments and with a targeted diet can make the difference. Scientific studies on skin longevity focus not only on an individual's overall health, but also on their life expectancy. Preventing the signs of aging is the key concept.
What are the right strategies against skin aging?
Professor Valter Longo, biogerontologist and cell biologist, director of the Longevity Institute of the University of Southern California in Los Angeles, known for his studies on longevity with the homonymous non-profit foundation he founded, he promotes a healthy lifestyle and eating habits to slow down skin aging. "There is a growing awareness of the complex link between nutrition and skin," says la doctor Romina Cervigni, scientific director of the Valter Longo Foundation "In recent decades, understanding of this link has grown significantly thanks to findings from basic research, pre-clinical and clinical studies. For example, several long-term population observational studies have documented that healthier diets are linked to fewer signs of skin aging, such as wrinkles and skin dullness». In fact, the use of active nutrients is essential for skin in perfect balance. «The processes most responsible for dermal aging», continues Cervigni, «are oxidation, inflammation and glycation, i.e. the reaction between a molecule of a sugar and a protein, a fat or a nucleic acid which lead to the formation of free radicals capable of triggering an inflammatory state. It will therefore be useful to include foods with antioxidant, anti-inflammatory and anti-glycation properties. Antioxidants perform a defense function of the body against free radicals. Some examples of antioxidants are vitamins C, E, beta-carotene, seleniumwhich also perform a photoprotection function of the skin, as well as i green tea polyphenols, cocoa and pomegranate flavanols. Furthermore, theA reduction in inflammation contributes to the remodeling of collagen, potentially leading to a reduction in wrinkles. Foods that can reduce the inflammatory process are those rich in some phytochemicals present in spices which the turmeric, cloves, ginger and garlic». But he also warns: "Too high doses of vitamin C can cause it to become a pro-oxidant».
What are the treatments for a preventive beauty routine to slow down skin aging?
The guru Dr. Adrian Heini, Medical Director of Clinique La Prairie in Montreux in Switzerland, structure that has been studying the secrets of longevity for more than a hundred years, has no doubts: «It maintains the skin longevity with an approach holistic and forward-looking to preserve the skin's youth capital. In addition to beauty creams, it is important to take the right supplements with an inside-out approach. Age-Defy is our revitalizing longevity routine consisting of two bottles containing food supplements in capsules: immunity And Regeneressence. The first, to be taken in the morning, contains 11 antioxidants which support the natural defences, including powerful astaxanthin patented by us; while the second, to be integrated in the evening, is a powerful combination of 8 essential vitamins and active antioxidants. Finally, there are two beauty programmes Clinique La Prairie targeted to promote the longevity and youth of the skin: Beauty Stem Cells and Skin Cell Boost. The first is a revolutionary treatment based on stem cells that restores the youthful appearance of the face, the second is an innovative technique of aesthetic and regenerative medicine for the face, a process that preserves the youth of the skin thanks to the power of your own cells ». Furthermore, it is always good to maintain a healthy lifestyle and pay attention not only to the sun and UVA and UVB rays, but also to temperatures. "The skin is an organ that is negatively affected by unbalanced diets, stress, climatic conditions (hot, cold, wind) and an unregulated lifestyle", concludes Dr. Heini.
Source: Vanity Fair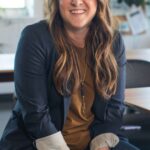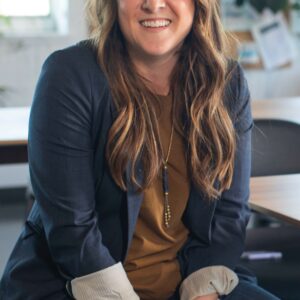 I'm Susan Karen, a professional writer and editor at World Stock Market. I specialize in Entertainment news, writing stories that keep readers informed on all the latest developments in the industry. With over five years of experience in creating engaging content and copywriting for various media outlets, I have grown to become an invaluable asset to any team.