The low battery life of smartwatches now seems to be something inevitable. Moreover, it is not always possible to recharge them – the watch easily slides off the charger (and you may not notice this at night), and on long trips it happens that there is simply no electricity or appropriate accessories nearby. In general, smartwatches are actually an extension of your hand, which makes it easy to forget to put them on charge.
These issues raise serious concerns about the short battery life of some watches. According to Samsung, the Galaxy Watch 4 can last 40 hours, but in reality, when faced with the needs in the form of GPS and activity tracking, it becomes impossible to achieve this figure. You end up having to charge them every day. The Apple Watch's situation is even worse – it claims only 18 hours of battery life. Users of this watch often need to charge it twice a day if they are monitoring sleep quality or exercising a lot.
The more powerful and independent smartwatches become, the more their battery life is reduced. Today there is a trend towards an increase in the number of sensors that track your health, but why all these innovations if you constantly have to take off your watch and charge it?
A week is ideal battery life
Why strive for just such an indicator? First, under the condition of unloaded use, in most cases, such a mark can be achieved. Fitbit Sense can theoretically last six or more days, and some Garmin watches even up to two weeks. As a last resort, there are the Garmin Enduro and Coros Vertix 2 that can last up to two months or longer. All these numbers, of course, only apply to ideal use cases, but seven days should be the minimum battery life for a smartwatch.
From the user's point of view, the week is the standard by which one can feel comfortable. In this situation, you can forget about any recharging for a day or two. This battery life will make life easier for both travelers and tourists, who can depend heavily on GPS without having a portable charger with them. Sometimes it seems absurd that people need to recharge smart watches, given that "dumb" watches do not need it either for months or at all.
In normal use, my watch lasts a week, but that week immediately turns into several days in more intense scenarios. My workouts usually exceed two hours – some smartwatches simply run out of power when I use them like that. However, if I wear Garmin, I won't bother charging the watch for about a week. Even two or three days of battery life is better than having to recharge every day.
There are many reasons why this problem is still not resolved.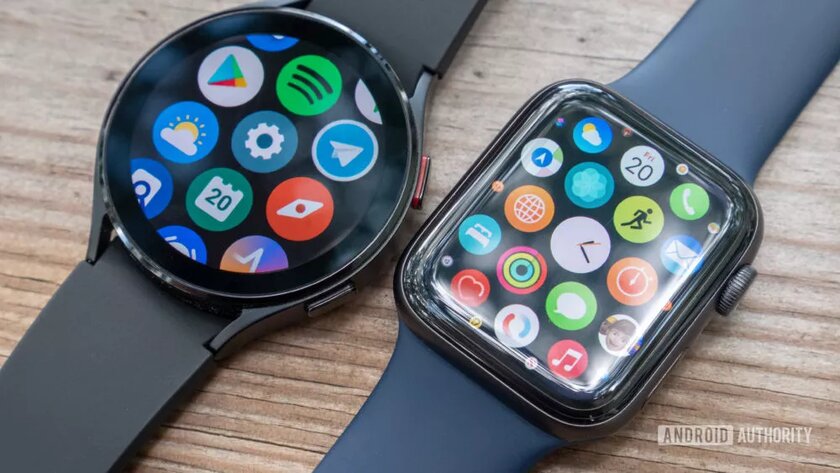 Currently, there are several obstacles to the long battery life of smartwatches, the main one being ergonomics. In theory, nothing is stopping companies from incorporating giant batteries into their devices. But a smartwatch like this would be too uncomfortable to wear because of its weight, let alone sleep or exercise. Wearable engineers are constantly looking for a comfortable balance between battery life and the rest of a smartwatch.
One of them is embedded and downloadable software. What makes smartwatches so attractive is their capabilities. For example, chat on Telegram or switch songs on Spotify without taking your smartphone out of your pocket. All of this requires a relatively powerful processor, not to mention a high-quality display and a smooth interface. The Apple Watch has a terrible battery life precisely because it has too many features, many of which cannot be turned off. At the same time, manufacturers such as Coros and Garmin are creating fitness-oriented devices, sacrificing some features like screen resolution and smooth operation. Fashion also plays a role here – many companies have special lines of very small wearable devices, and, it is logical that it will not work to install a capacious battery in them. In addition, even if you add a battery with a larger capacity to your smartwatch, the costs will also increase – this is not beneficial for either manufacturers or customers.
Some companies have come up with clever ways to reduce their energy consumption. Mobvoi, for example, has added an energy-efficient display to the TicWatch Pro line, while Fossil has added custom battery modes to Wear OS to disable certain sensors. And devices with Always On Display will typically decrease the brightness and refresh rate of the screen whenever you lower your wrist (in other words, you are not using the watch).
There are chances of an increase in battery life, but you have to wait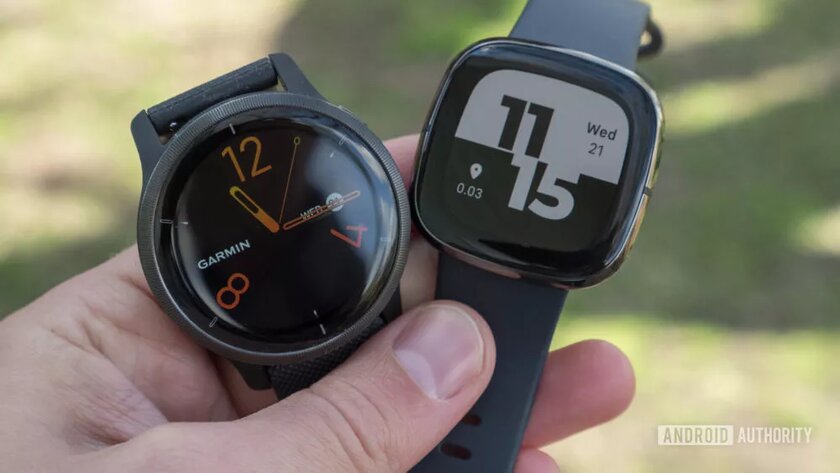 In the short term, only fitness bracelets or low-function watches will be devoid of such a problem. When it comes to flagship devices like the Fossil or Apple Watch, it might take years. Manufacturers are still competing in the number of features and performance, and surprisingly, users welcome this.
While the Galaxy Watch 4 didn't live up to the rumors of a week of battery life, Samsung appears to be investing in smartwatch battery life. This can push competitors away, especially since it will become an obvious plus for users when choosing a wearable device. Companies will probably try to make a breakthrough in this area, although they will have to solve the problem of financial costs and balance of characteristics.
It also depends on the buyers. Someone chooses a watch because of the convenient ecosystem and performance, while others are interested in autonomy while maintaining functionality. In the end, users will vote with money, and I really hope that smartwatches will become convenient not only in terms of ergonomics and functions, but also in terms of autonomy.
Attention! This is a translation of the Android Authority article.