Snapdragon 888 Plus, AMOLED screen, 165Hz, 18GB RAM, 64MP, 4500mAh and 120W. Introduced RedMagic 6S Pro – one of the most powerful gaming smartphones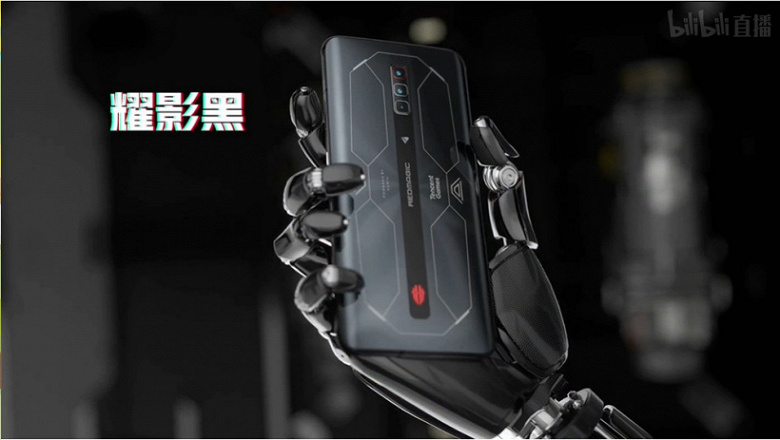 The RedMagic 6S Pro gaming smartphone was officially unveiled in China today. It is one of the most powerful models in its class, as it is built on the Qualcomm Snapdragon 888 Plus SoC and is equipped with a powerful cooling system with a fan and "aerospace-grade heat dissipation materials". This cooling allows you to squeeze the maximum performance out of the SoC.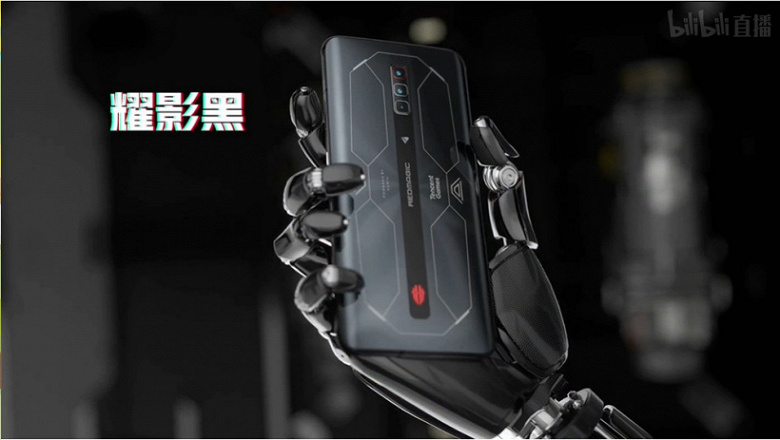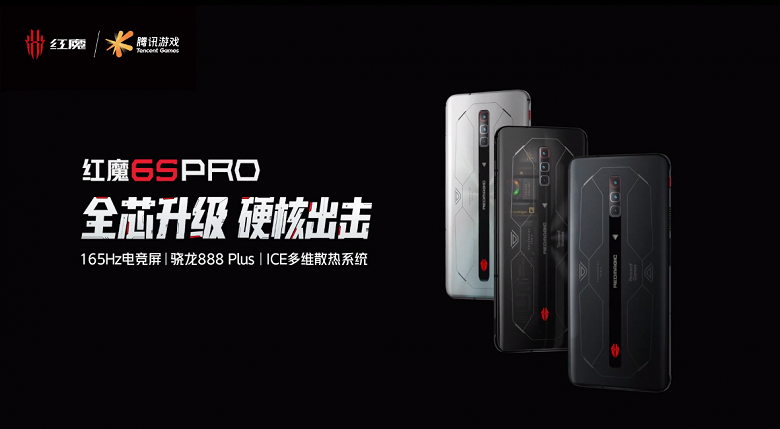 Only the passive part of the cooling subsystem is able to reduce the heating of the SoC by 2 ° C, and there is also a fan with a rotational speed of 20,000 rpm. According to official figures, it provides 30% more airflow compared to the previous generation fan used in previous RedMagic smartphones. The fan is also 40% quieter. The "propeller" is equipped with RGB backlighting.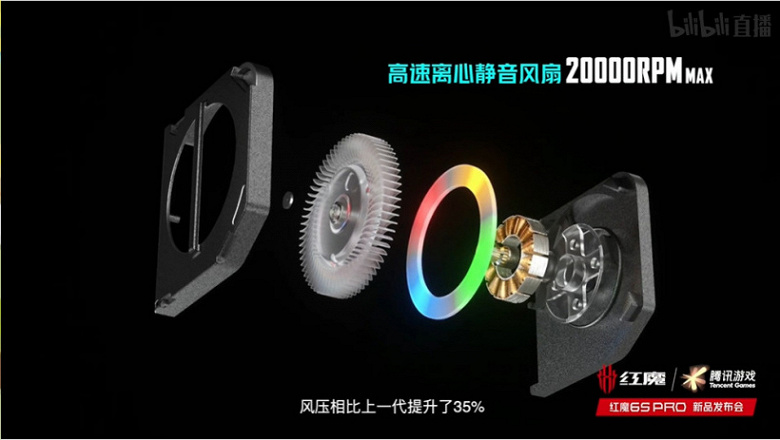 RedMagic 6S Pro received a 6.8-inch AMOLED screen with Full HD + resolution and a frame rate of 165 Hz (the response rate of the touch layer when using multiple fingers reaches 720 Hz). The front camera with an 8 MP sensor is located at the top of the screen, while the fingerprint scanner is sub-screen.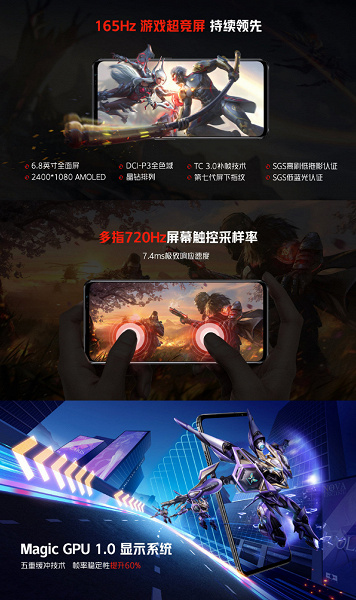 The main camera is represented by sensors with a resolution of 64, 8 and 2 megapixels. There are also three microphones in the smartphone, and two loudspeakers. The battery capacity was 4500 mAh, wired charging – with a high power of 120 watts. The battery is fully charged in 17 minutes, accompanied by a fan for better cooling. The smartphone comes with a gallium nitride power supply that produces the same 120 watts.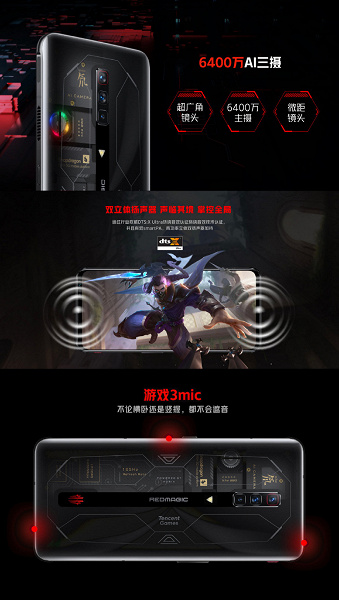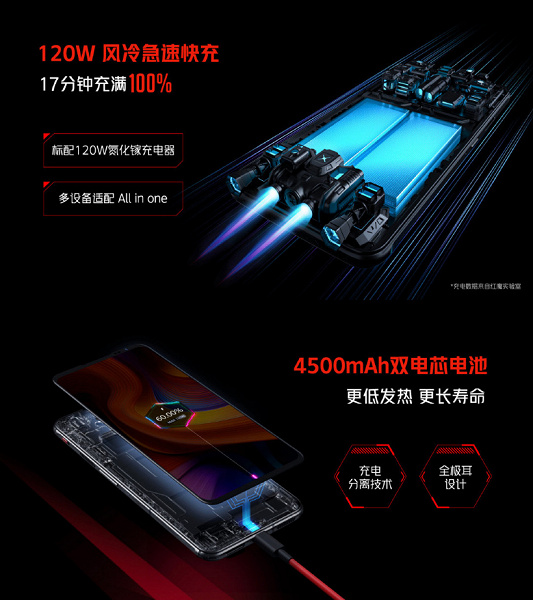 RedMagic 6S Pro received Android 11 with the Red Magic OS 4.5 interface, a standard headphone jack, UFS3.1 flash memory and LPDDR5 RAM. The case is 9.5 mm thick and weighs 215 grams.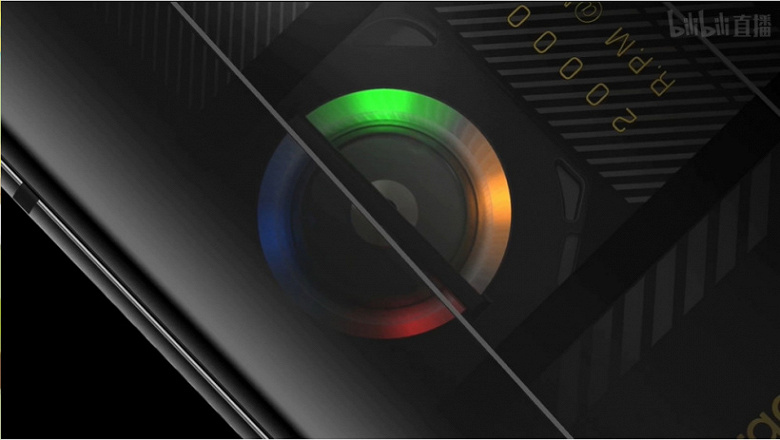 In China, I am already taking orders for a new product, real sales will start on September 9th. The prices are as follows: 8/128 GB – $ 620, 12/128 GB – $ 680, 12/256 GB – $ 745. Also presented is the RedMagic 6S Pro in a translucent case, it has the following configurations: 12/128 GB – $ 700, 12/256 GB – $ 760, 16/256 GB – $ 835, 18/512 GB – $ 990. Finally, the RedMagic 6S Pro has a dedicated Battlefield Edition. It differs from the most expensive version with a transparent body only in an extended set and a higher price – $ 1080.