They were several hundred anonymous, but also firefighters, soldiers and veterans to come to pay tribute on Monday January 4 to the three French soldiers, only in their twenties, killed a week ago in Mali in the explosion of an artisanal device. "This is the first time I have come to such an event… it's terrible. They died for France. They gave what is most precious to their country: their life, "Geneviève Lang, a retiree who accompanies her husband, commissioner of the Arc de Triomphe, told AFP. The crowd had gathered on the Alexandre-III bridge to see the funeral procession of three cars pass, flanked by motorcycles of gendarmes lined up in spikes, who accompanied them to the Hôtel des Invalides. Finally, this Tuesday, January 5, in the garrison town of dead soldiers, in Thierville-sur-Meuse, a national tribute will be paid to them by their comrades in arms. It will be chaired by the Minister of the Armed Forces, Florence Parly.
The emotion in the face of three broken destinies
Chief Brigadier Tanerii Mauri and Fighter 1st Class Quentin Pauchet and Dorian Issakhanian, who belonged to 1is regiment of hunters of Thierville-sur-Meuse, near Verdun (East), were on an escort mission in an area bordering Niger and Burkina Faso when they were killed in an attack claimed by the GSIM, an affiliated jihadist group to Al-Qaeda.
Away on the bridge, Hélène, an employee in a college in Paris, a high school friend of Dorian Issakhanian, a 23-year-old soldier, is in tears. "Normally, we should have seen each other before he joined the army but I was working, so it didn't happen," she told AFP, adding that they had "stayed in touch" and that "that [la] it is good that there are so many people ".
Two other French soldiers were killed and a third wounded in northeastern Mali on Saturday in another improvised explosive device attack. These are two soldiers from the 2e Hussar regiment from Haguenau (eastern France), Sergeant Yvonne Huynh, 33-year-old young mother and the first woman to die in the Sahel, and Brigadier Loïc Risser, 24.
"We would prefer to greet soldiers other than dead"
"We do not feel very well, we would prefer to greet the soldiers other than dead. It's starting to suffice. We should perhaps stop a little with Mali or while others come to help us, "commented to AFP Michel Ecarot, standard bearer of the Paris police headquarters and former para commando in the Air Force. "It started badly, the year, there are still two young people who follow, a woman and a young man, it is a disaster, it is very serious", added Christiane Domart, another standard bearer of the prefecture . The last two deaths brought to 49 the number of French soldiers killed in the Sahel since 2013 in the anti-jihadist operations Serval and then Barkhane.
The 50 dead bar crossed for operations in the Sahel
The toll stands at 50 if we add a soldier who died in Chad in 2013 as part of Operation Épervier. "The operating methods leave them no chance: an anti-tank rocket planted in the ground with a detonator and a plate …, it's horrible", explains Philippe Favarel, director of the security service of the National Assembly, formerly of the air force involved in nuclear tests in the Pacific zone. For him, "it is legitimate that France is there but do we have the means? Are there enough of us in a European context? Are we sufficiently supported by others? ".
These are all legitimate questions at a time when France, present in the Sahel as part of Operation Barkhane, is deploying 5,100 soldiers in a huge area where it is facing armed terrorist and jihadist groups as part of a security crisis that has killed thousands of civilians and soldiers in recent years.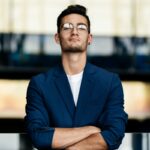 Donald-43Westbrook, a distinguished contributor at worldstockmarket, is celebrated for his exceptional prowess in article writing. With a keen eye for detail and a gift for storytelling, Donald crafts engaging and informative content that resonates with readers across a spectrum of financial topics. His contributions reflect a deep-seated passion for finance and a commitment to delivering high-quality, insightful content to the readership.