The first official meeting of the German Chancellor Olaf Soltz with Boris Johnson in HB after his election. At the heart of the debate is energy independence from Russia.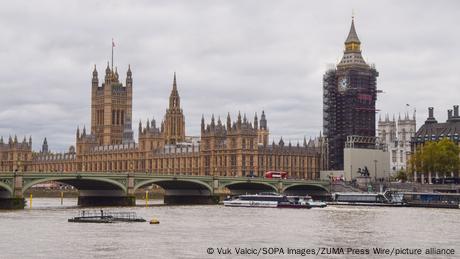 Today's meeting of the two leaders hides a yes but. It has been three months since Olaf Schultz was elected chancellor and a war has broken out to make his first official visit to the United Kingdom, indicating that Brexit has dealt a blow to diplomatic relations between the two countries.
However, Boris Johnson said early in the morning via twitter that he "looks forward to welcoming his German counterpart" while "welcoming the German chancellor's commitment to become independent of Russian energy".
The difficulty of Germany 's energy independence
Of course, the implementation of this commitment by Germany is extremely difficult in practice. Almost 50% of the energy needs of Europe's largest industrialized country depend on Russian energy, in contrast to the United Kingdom, which has less than 5%.
And that will be the focus of the debate, with Boris Johnson appearing willing to help find alternatives to Germany's energy problem. The ultimate goal is to create a united hard front of the allies against the Putin regime, with the least possible financial cost for the Western powers.
Some British media outlets today are skeptical of the outcome of this meeting, as Germany has come under fire for its stance on the Ukraine war, both for its reluctance to impose sanctions on Russia and for sparingly sending military equipment.
After a face-to-face meeting between the two leaders on Downing Street in the afternoon, they will give a press conference.
Zoe Katzagiannaki, London
Source: Deutsche Welle
Source: Capital