The announcement of the Sony ZV-E10 camera, scheduled for July 7, has been postponed. The manufacturer has not yet named the reason for the delay and the new date. The event was supposed to take place online, in the form of a broadcast on YouTube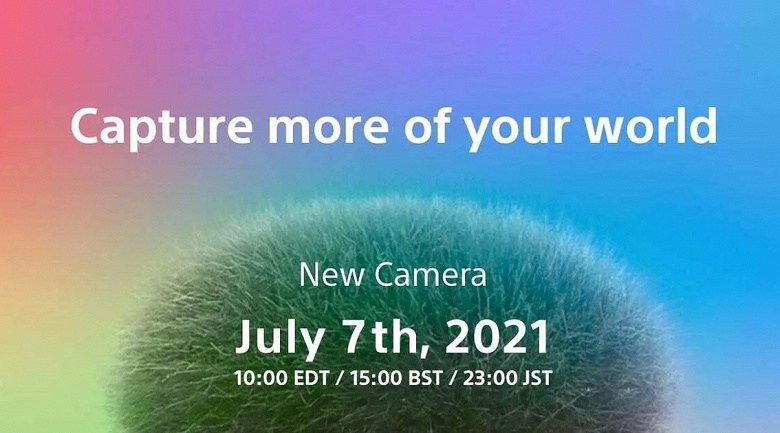 According to preliminary data, the Sony ZV-E10 will be based on an APS-C image sensor with a resolution of 24 megapixels. The camera can shoot 4K video at a frame rate of up to 30 fps, and Full HD video at a frame rate of up to 120 fps. The compression will use the XAVC-S codec, and the 4K 30p bit rate will be 100 Mbps. The camera will allow streaming over USB-C.
One of the innovations of the ZV-E10 is the autofocus mode on a subject shown in close-up and located closer to the camera than the faces in the frame. This mode is useful, for example, when shooting unboxes and product reviews. A special button will enable background blurring – for this, the camera will open the aperture as much as possible. There will also be a separate button to switch between stills, video and slow motion and fast motion video (the latter mode is called S&Q by Sony).
The camera is expected to be equipped with a movable screen. Outwardly, it will resemble the Sony A5xxx series models without an electronic viewfinder. The approximate price of the Sony ZV-E10 complete with a Sony 16-50mm f / 3.5-5.6 lens is 900 euros.
.